India's remarkable win over Australia: Analogy between such hard-fought Cricket matches and fast track Construction Projects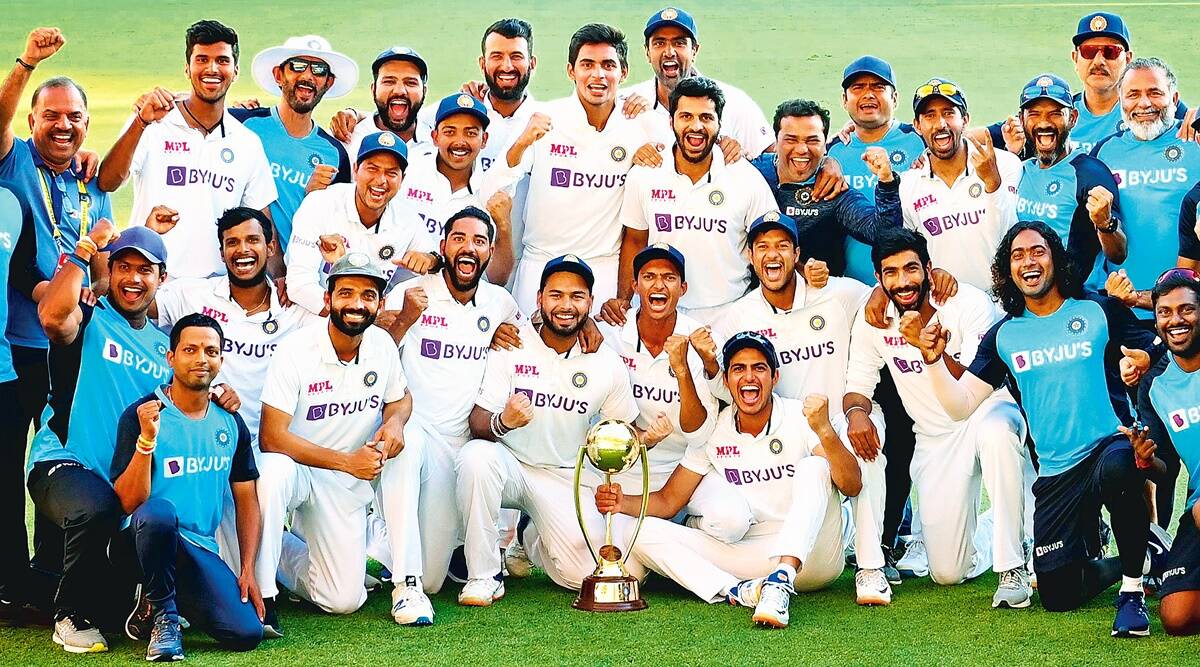 Here in Wrench we're passionate about cricket and construction project management, and the day after India's emphatic win over Australia in the recent test series and the enthusiastic conversations that followed about how the team pulled off a superb victory over a strong opponent even with many star players on the bench, I began thinking of the similarities between chasing a target in cricket and chasing a milestone in projects. Crazy? Hear me out!
Remember that Peter Drucker quote 'Execution eats strategy for breakfast'?Well, he was right. Gone are the days when cricket teams entered the field with pre-defined game strategies cast in steel and went on to execute them with precision (or attempt to). Teams still get on to the field with a broad strategy, but the strategy is 'agile' ie it gets revised and refined, ball by ball.
Look at the two graphs below.
The first one is India Vs Australia, the second one is Earned Value Management (EVM) vs Planned Value.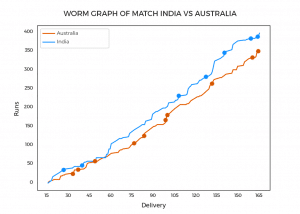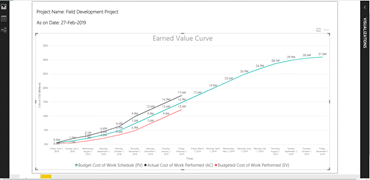 The Target Score in cricket is like the Planned Value in construction project management, and Actual Runs scored are like Earned Value.
Wickets lost and Overs bowled is like the Actual cost.
As long as the actual score hovers around the target, or the earned value hovers around the planned value, the game is evenly poised and the finish can be a well-calculated one without high risk-taking towards the end. We call such wins methodical, well-calculated and well-executed.
In a construction project, there is a very real rigour in progress tracking and a continuous, relentless refinement of project strategy and in cricket games also nowadays they track ball-by-ball progress and perform on-the-field course corrections. The difference is that project teams, especially EPC project teams, do not actually track the planned vs actual progress on a continuous basis and refine project strategies, because, quite simply, they cannot. By the time they realize that there is a problem, it is too late for corrective actions. It's like needing more than 15 runs per over during the last five overs. (If you follow cricket at all, I'm sure you know what I'm talking about. :))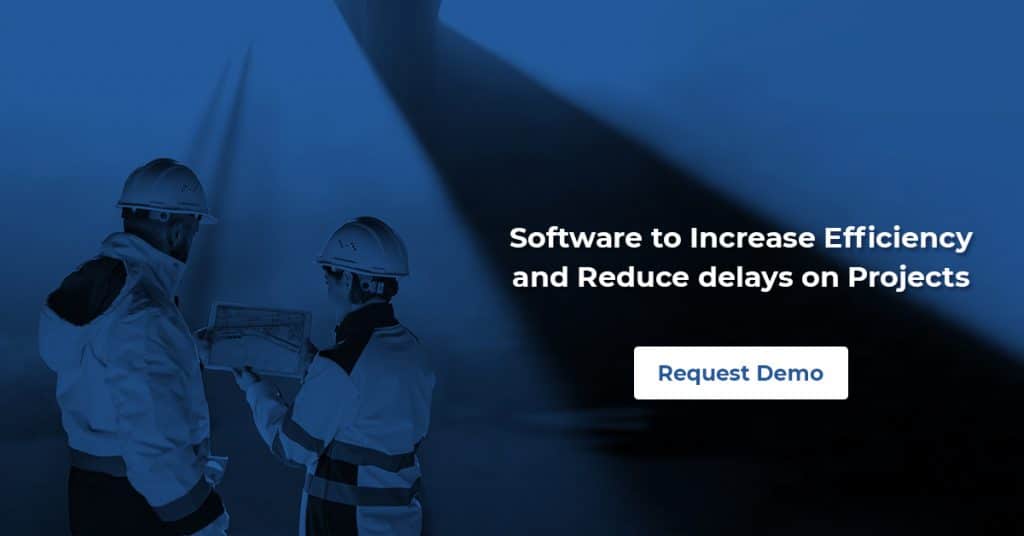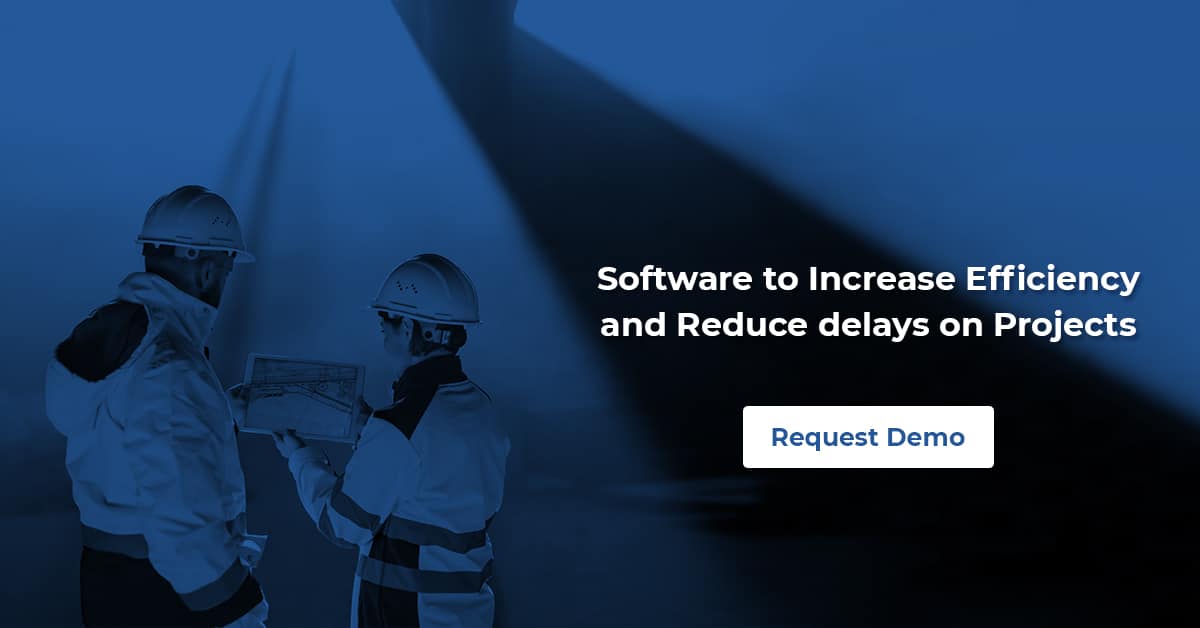 Similarly, in most construction projects monitoring and controlling is a fortnightly if not monthly affair but project teams don't get value out of them because by the time they get on top of the data, the damage is done. By the time they realize there's a problem it's too late to correct that problem. In cricket parlance, the asking rate becomes extremely high and panic sets in, which induces unforced errors in the form of unnecessary runouts, mishits, etc, while desperately trying to hit a six off every ball! Or, at the other extreme it can become sheer over-confidence which leads to silly errors just when everything seems to be going in your favour.
In a very similar way, project teams trying to catch up slipped milestones and cost tend to:
Overload resources with unrealistic targets for longer periods
Skip some of the quality control procedures, resulting in rework which slows down the progress further
Add more resources into a project which is already late, which in turn delays it further.
Exceed budget due to crash cost
Use cheaper resources to control cost, again leading to snags, claims, litigation
Start the blame game, which demoralizes the team and slows down progress
Fall prey to fatigue and burn out, due to continuous work pressure, especially on the star performers
Key resources falling sick or leaving (retiring hurt or out)
Have more equipment failures due to lack of preventive maintenance
Have more accidents at the work site
Cashflow problems
Close monitoring and control on a day-to-day basis (at least while nearing major milestones) would help project teams revise their project strategy on a day-to-day basis, in the same way that cricket teams perform ball-by-ball strategy refinement.
If this is so, then what prevents the project teams from monitoring and controlling progress daily (ball by ball)?
Projects are temporary in nature whereas the contractor's organization is not. A project manager's goal is to complete the project as fast as possible within the budget and if that does not happen the project manager fails in his key responsibility. Hence, project managers tend to follow the existing systems rather than the right systems, because the latter needs:
Management commitment – Management should demonstrate their commitment towards Integrated progress monitoring and control. Many hesitate to take initiative because they think it involves lot of time, effort and money. They compare it with the cost of another round of business process re-engineering (which promises a lot but actually delivers little). But with the right tools and implementation partners who understands the domain, it takes only 3 to 4 weeks to implement integrated progress monitoring and control into projects, with tangible demonstrable outcomes.
Competency of people – Even if you provide the best gear, if the basic competency is lacking, the initiative will fail. The people on the field should have the basic knowledge of professional project management so that they understand what to do when, and how to do it well. For example, if the schedule is slipping, one should know how to apply the concepts of fast-tracking, crashing, critical path and near-critical path, and the linkages between them.
Processes – To establish integrated progress monitoring and control at an organizational level, all project stakeholders must follow compatible processes. If not, data integration roll-up will become impossible. I am not talking about heavy processes which will become a burden for the teams, I am advocating minimum viable nimble processes which will facilitate data integration and transparency.
Technology – In todays distributed environment, without technology support project teams cannot function. (Don't worry, I'm not going to propose a colossus like Building Information Modelling (BIM) tools, I'm just going to suggest that organisations start at least looking at Cloud-based Integrated Progress Monitoring and Control systems which can function as a stand alone tools, and in the future can integrate with BIM. If the tool has a subscription model pricing, that will help even more to optimize the cost of ownership.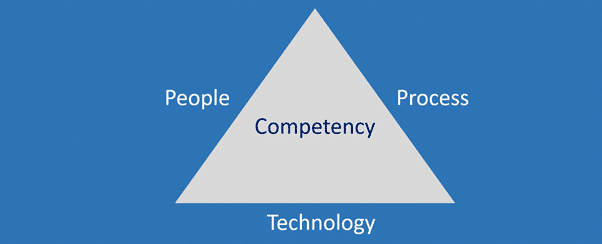 Who should take Initiative?
The next natural question would be: who should drive this initiative within a project organization? The obvious answer is: the Project Management Office (PMO), if one exists. That is the correct function within project organizations to advise senior management on these aspects, or it could be the CXO.
Related articles
Earned Value Project Management – Simplified
Integrated Project Management: Harnessing Technology for Success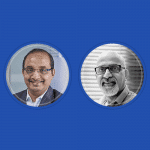 Author
Varghese Daniel | Abrachan
Varghese Daniel is the co-founder and CEO of Wrench Solutions. Abrachan Pudussery is domain expert in Project Management area and a seasoned trainer. He heads the Wrench Academy, and brings in deep domain expertise and a conviction about higher quality in project management training.
Related Posts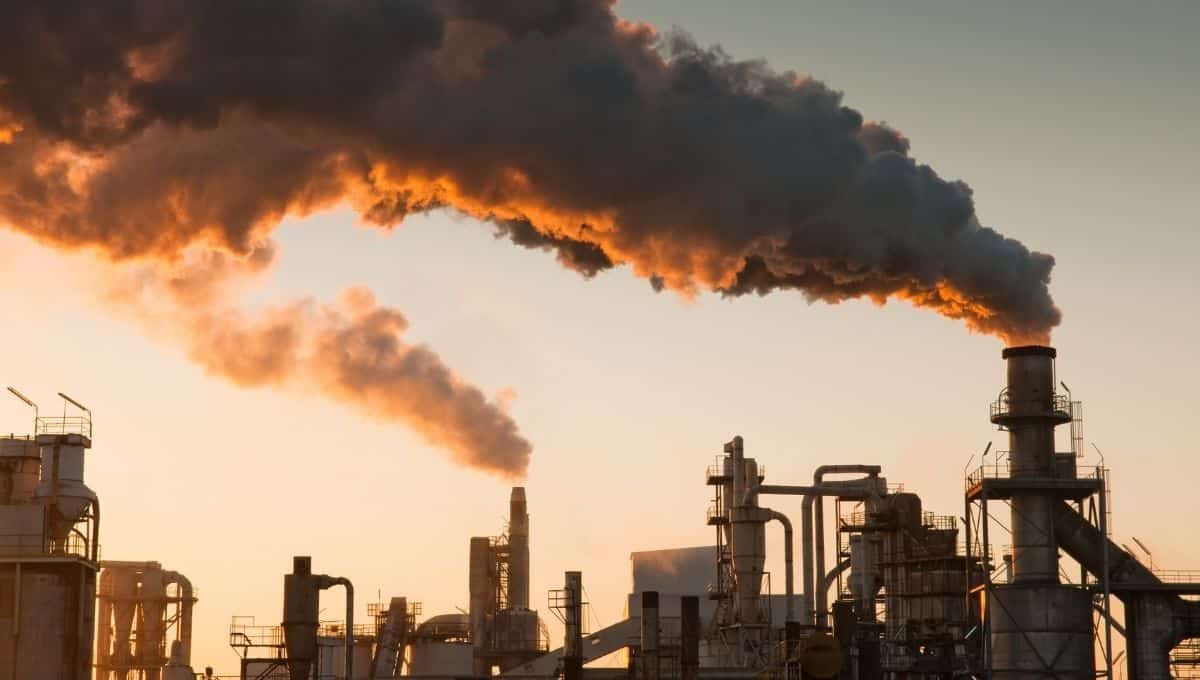 The dorsum of every economy is based on its infrastructure upgrowth. But construction sites generate high levels of pollution and this can cause unpredictable and unbalancing issues over a long period of time. As per…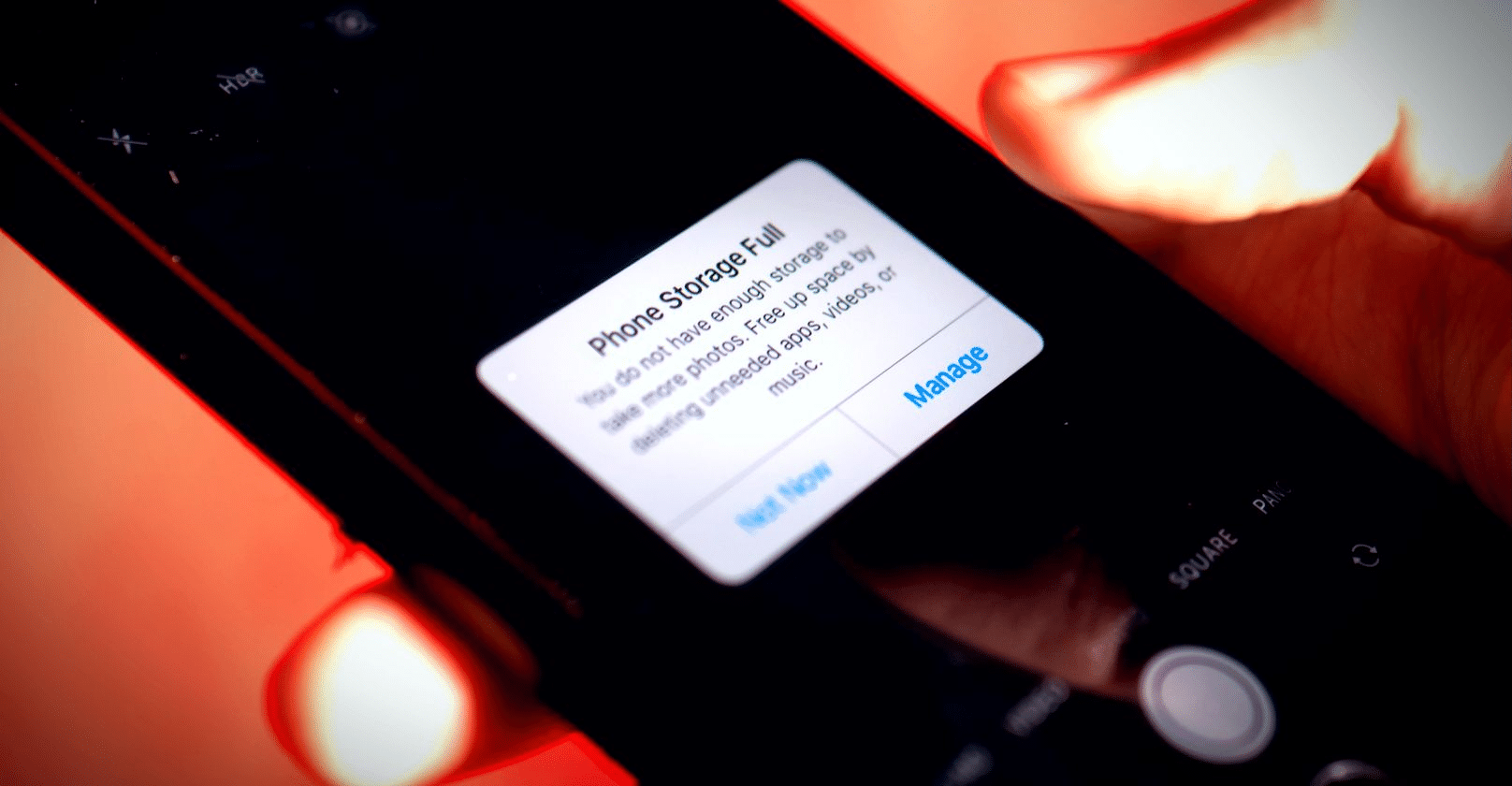 Are you a Project Manager? If so I'll bet your phone is filled with photographs and updates from your construction site. Or sites. That is the reality today. We're all suffering from information overload! The…
Featured Posts

September 13, 2020
[rt_reading_time postfix="mins read" postfix_singular="min read"]

August 24, 2020
[rt_reading_time postfix="mins read" postfix_singular="min read"]

August 12, 2020
[rt_reading_time postfix="mins read" postfix_singular="min read"]
Subscribe to Our Blog
Sign up for our regular updates on project productivity, delivered straight to your inbox