For Engineering Consultants and Architects
Deliver quality designs on time within budget
Deliver high quality engineering design on time with optimum resources
EDMS system to Work Collaboratively and manage design data
Work collaboratively with internal team, external customers and vendors on cloud by adhering to the defined quality management processes, capturing all models, drawings, documents and correspondences with complete deliverable history and audit trail.
Integrated system to manage projects, costs, quality, cashflow and resources
Manage all engineering and design deliverable, by associating the deliverable schedule with the billing timetable thereby controlling the project / portfolio cash flow. Enforce quality and monitor resource utilization with all the information captured in the central system.
SmartProject Capabilities
Design management and Collaboration platform
Enable working with a remote team, aiding collaboration with internal teams and external customers/ contractors on a cloud-based platform. Capture all design data such as 3D models, drawings, specifications and all correspondences with its complete audit trail.
Quality Management
Enforce organization quality management process, monitor the KPI's of deliverables, resources and utilize the information to take corrective actions for sustaining continuous improvement.
Engineering Deliverable Monitoring and Control
Proactively take necessary corrective and preventive action based on the real-time status of the deliverable, averting any delay in its issuance.
Billing and Cash flow
Access real-time information on physical progress along with cost incurred to facilitate effective budget utilization preventing overruns.
Resource Management
Manage resource planning, assignments and monitor their utilization across the project portfolio.
Risk Management
Conduct effective risk planning and identify risk mitigation measures. Plot risks based on the probability of their occurrence and impact of consequence. Display the risk heat map based on the risk likelihood and impact.
You are in good company
Just a few of the companies who use SmartProject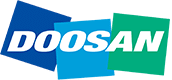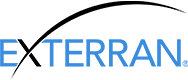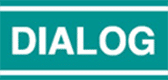 Testimonials
Some impressions from our customers !
"Thanks to WRENCH we managed 58 projects with just 13 people in project controls. The biggest benefit is: we were able to reduce delays to such an extent that our projects are now ahead of schedule, which is amazing"
"We have found it to be an excellent tool to maintain project documentation integrity, monitor workflows, provide project status in real-time
See how it works
The mate was a mighty sailing man the Skipper brave and are five passengers set sail that day.
Who uses wrenchSP?
The mate was a mighty sailing man the Skipper brave and are five passengers set sail the boat harder and faster
Customer Stories
Don't just take our word for it !
Request a Personalized Demo Today!