For EPC Contractors
Prevent delays and cost overruns. Manage cashflow by monitoring EPC deliverables. Collaborate with clients and consultants, and ensure access to only current information.
Deliver
Projects
On
Time and
Within
Budget
Collaboratively work with clients, consultants and vendors
Work collaboratively per project quality plan on a digital platform. Have access to the latest drawings, documents and correspondences with audit trails.
360 Degree Monitoring system of EPC Deliverables
Plan and monitor all EPC deliverables to prevent project delays, cost overruns and to manage project cash flow. Track risk, safety and interface issues of the project.
SmartProject Capabilities
EDMS and Collaboration Platform
Collaborate with customers and consultants using a cloud-based platform. Capture all design data such as 3D models, drawings, specifications and correspondence with complete audit trails.
Quality Management
Enforce project quality plan to ensure immediate access to the latest information. Capture all documents, drawings and correspondence with history and audit trails.
EPC Deliverables Monitoring and Control
Plan, execute, monitor and control EPC deliverables. Facilitate proactive corrective and preventive measures and avert delays based on real time status dashboards.
Cost Management
Define a cost breakdown structure with a well-defined budget, and capture cost commitments with actual expenditures obtained through integration with the ERP system.
Billing and Cash flow
Capture the billing schedule and sub-contractor/vendor payments for setting up cash flow. Monitor status of dependent milestones and receive notification of impact on cash flow due to delays.
Risk Management
Methodically manage project risk on an actionable dashboard. Plot project risks based on occurrence and impact. Review project risks on heat maps by likelihood and impact.
Issue Management
Capture all incidents. Record near misses and remedial and preventive actions taken. Record safe days, number of days lost and workdays disrupted.
HSE Management
Log snags with pictures captured on mobile devices from the site. Plan and monitor issue closures and generate issue reports.
Project performance Dashboards and Reports
Dashboards and real-time status updates of project health parameters such as safety, risk, financial progress and issues. Provide cumulative EPC S-Curve and cost related information. Provide 4D/5D visualization of project progress.
You are in good company
Just a few of the companies who use SmartProject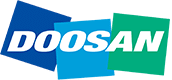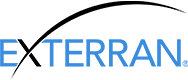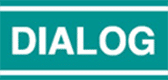 Testimonials
Some impressions from our customers !
"The key points regarding (the) SMART PROJECT system: 1. Excellent Document Management System, where all history is maintained, including letters, faxes, transmittals, specs, drawings, etc. 2. Excellent Earned Value System, where the rule of credit can be chosen in agreement with the client, which makes invoicing very simple. The rule of credit is flexible and…
"Now that WRENCH has passed our evaluation process above 7 other competitors in terms of performance, user-friendliness, adaptability, and price, then I believe that I would be selecting WRENCH for quite a few more years without bothering going through a lengthy evaluation process (which started 5 weeks before WRENCH came into the picture)."
See how it works
The mate was a mighty sailing man the Skipper brave and are five passengers set sail that day.
Who uses wrenchSP?
The mate was a mighty sailing man the Skipper brave and are five passengers set sail the boat harder and faster
Customer Stories
Don't just take our word for it !
Request a Personalized Demo Today!