Project Portfolio Monitoring
Senior management can monitor the performance of the portfolio of projects executed by the organisation by real-time visualisation of project KPIs.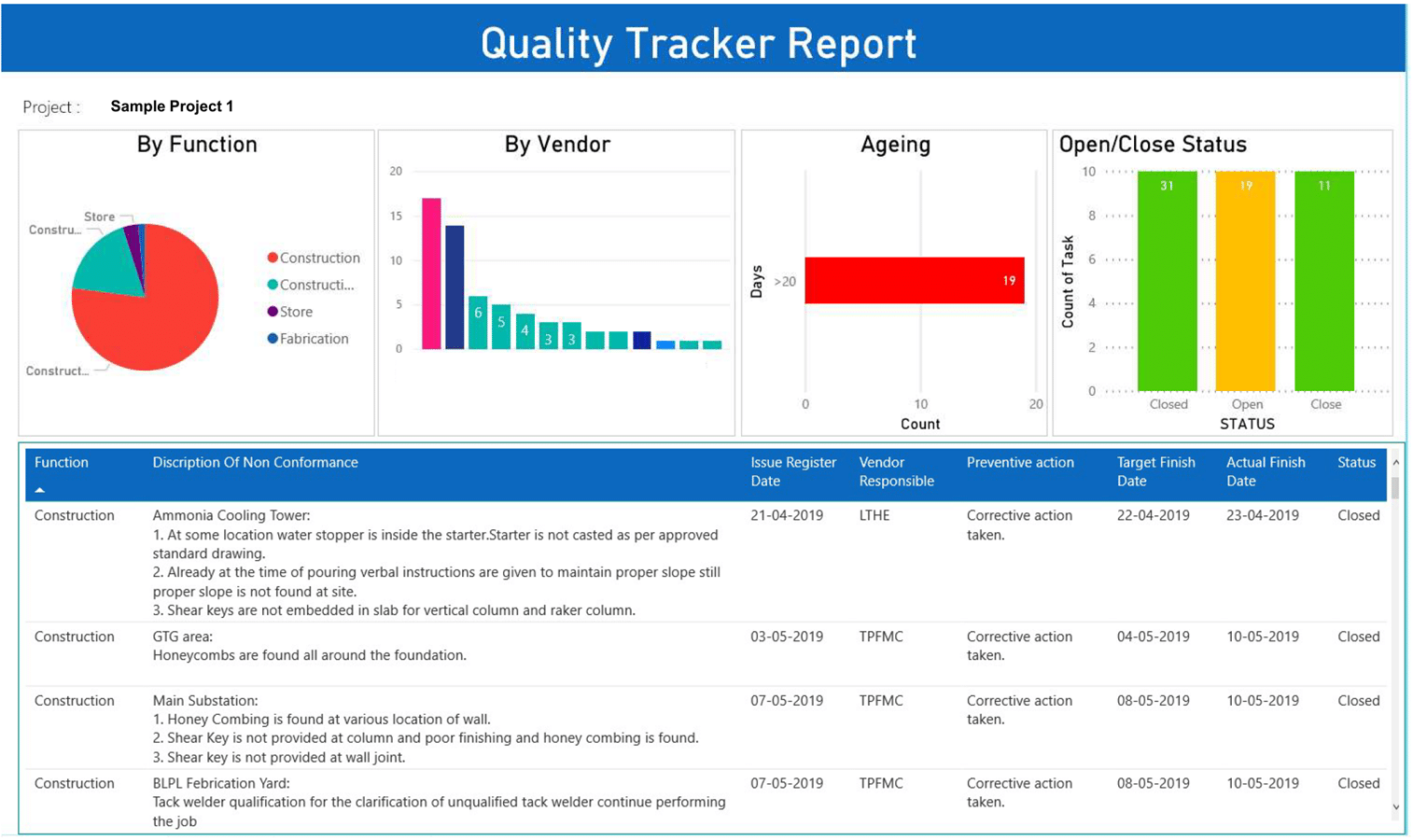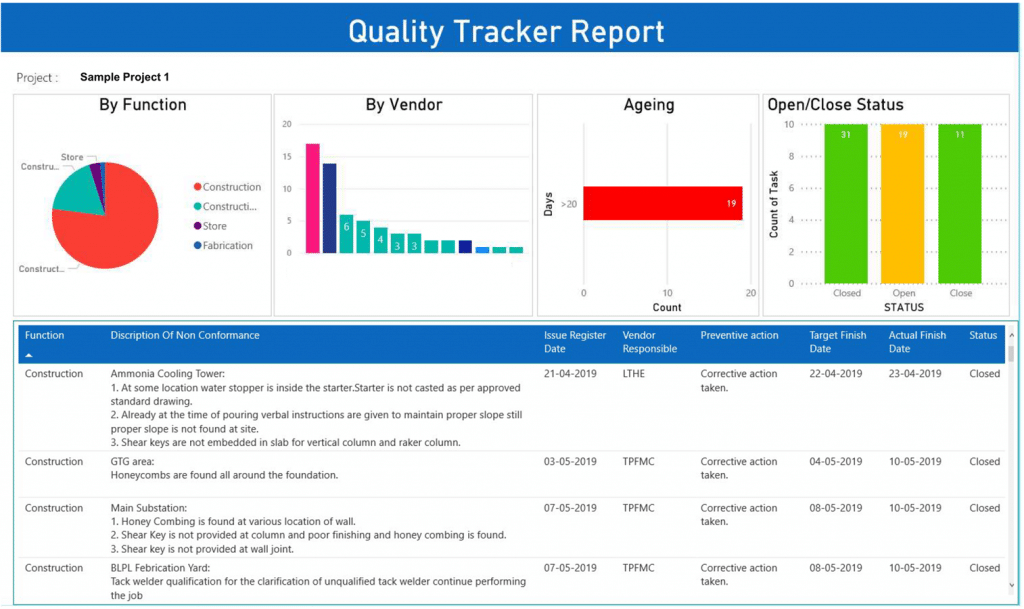 Project Quality monitoring through the automated workflow of inspection forms and checklists against the established Inspection test Plans. All the defects and Nonconformities are recorded and reported through customized dashboards and reports for easy access and control.
"Thanks to WRENCH we managed 58 projects with just 13 people in project controls. The biggest benefit is: we were able to reduce delays to such an extent that our projects are now ahead of schedule, which is amazing"
Ayman El Tannir
Head of Project control - China Petroleum Engineering, Abudhabhi, UAE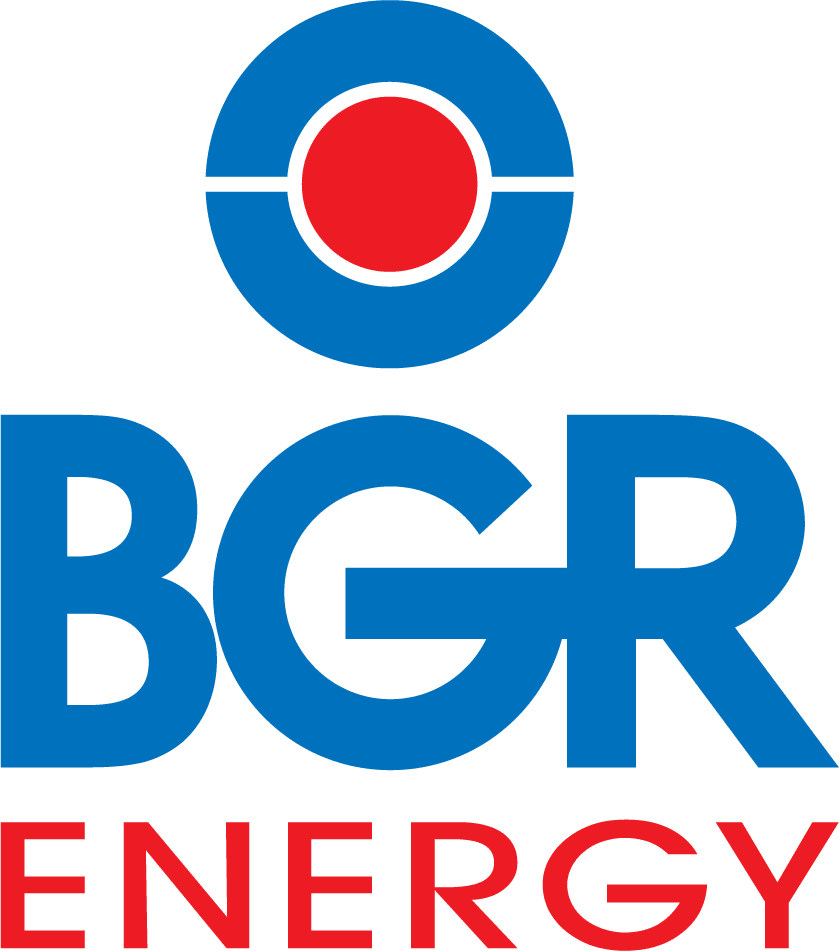 Work Savings On Documentation
Removal Of Redundant Processes
*Based on customer feedback
Improvement in Action Time
EPC Deliverable Schedule and Progress Monitoring
Get a quick glimpse of the overall progress, budgets and key project parameter of all projects.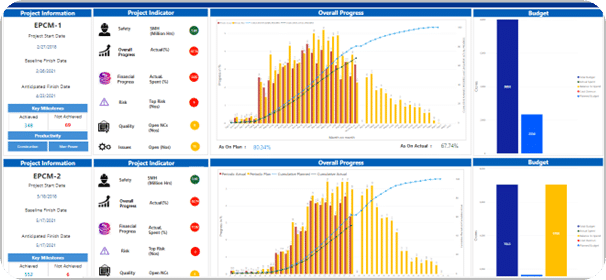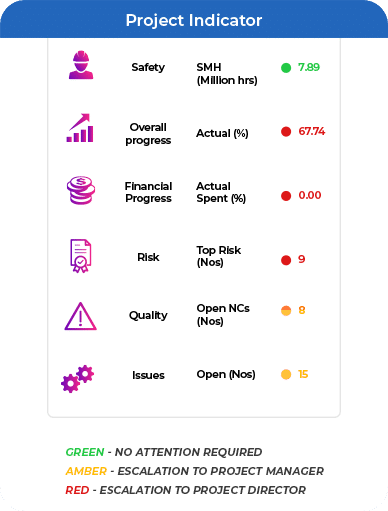 Project Health Parameter Indicators
Realtime monitor the health of the project by watching the indicated color of each parameter. The colors define the parameters that need attention and also the level of escalation. This helps to take necessary preventive and corrective action early.
Drill Down to Specific Projects and its Packages
Project Managers can drill down to a specific project and see the EPC progress of all the critical packages and also view the key milestones that are off-track and on-track. Helps the team in managing the project proactively by focusing attention on resolving potential issues. Stakeholders are alerted when milestones are slipped from the forecast.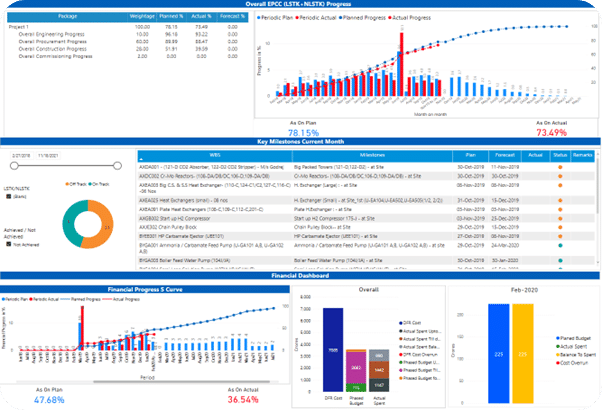 4D/5D View/4D Simulation
View the project progress in 4D/5D and simulation of the progress of the project.
Digital PMO / Project Experience Centre
The digital project management office is about processing, analysing and building automated dashboards based on real-time data. Installation of digital Project Management Office as experience centres for project execution. Digital PMO acts as the 'single source of the truth' in your organisation.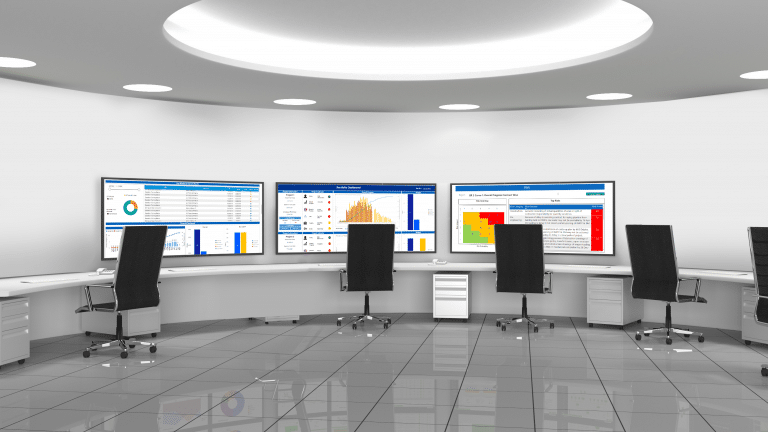 Quality Management Features
CAPA Reports & Action Register
NCR Reporting & Management
Leading and Lagging Indicators
Audit Workflow Management
Tracking of EPC Activities
How it works
See how SmartProject helps Architects, Engineers, Contractors and Owners collaborate on engineering projects
Request a Personalized Demo Today!