Risk Management
Define potential Risk and mitigate the Risk on time to prevent it becoming an issue.
Track and monitor risks of the Project or Package and mitigate the potential risks in real time related to the schedule, cost or quality. 
"Before implementing SmartProject more than 70% of our projects used to get delayed. Now no project gets delayed as SmartProject's early warning system helps us take corrective action in time."
F.R. Singhvi, Joint MD, Sansera Engineering





*Based on customer feedback
Probability Impact Matrix

Risk Identification
List all potential risks in the risk register of all the project activities at the project or deliverable level and identify the mitigation plan.
Customized classification
Grade the severity of a risk based on its likelihood and potential impact on project goals, define custom risk types for your projects.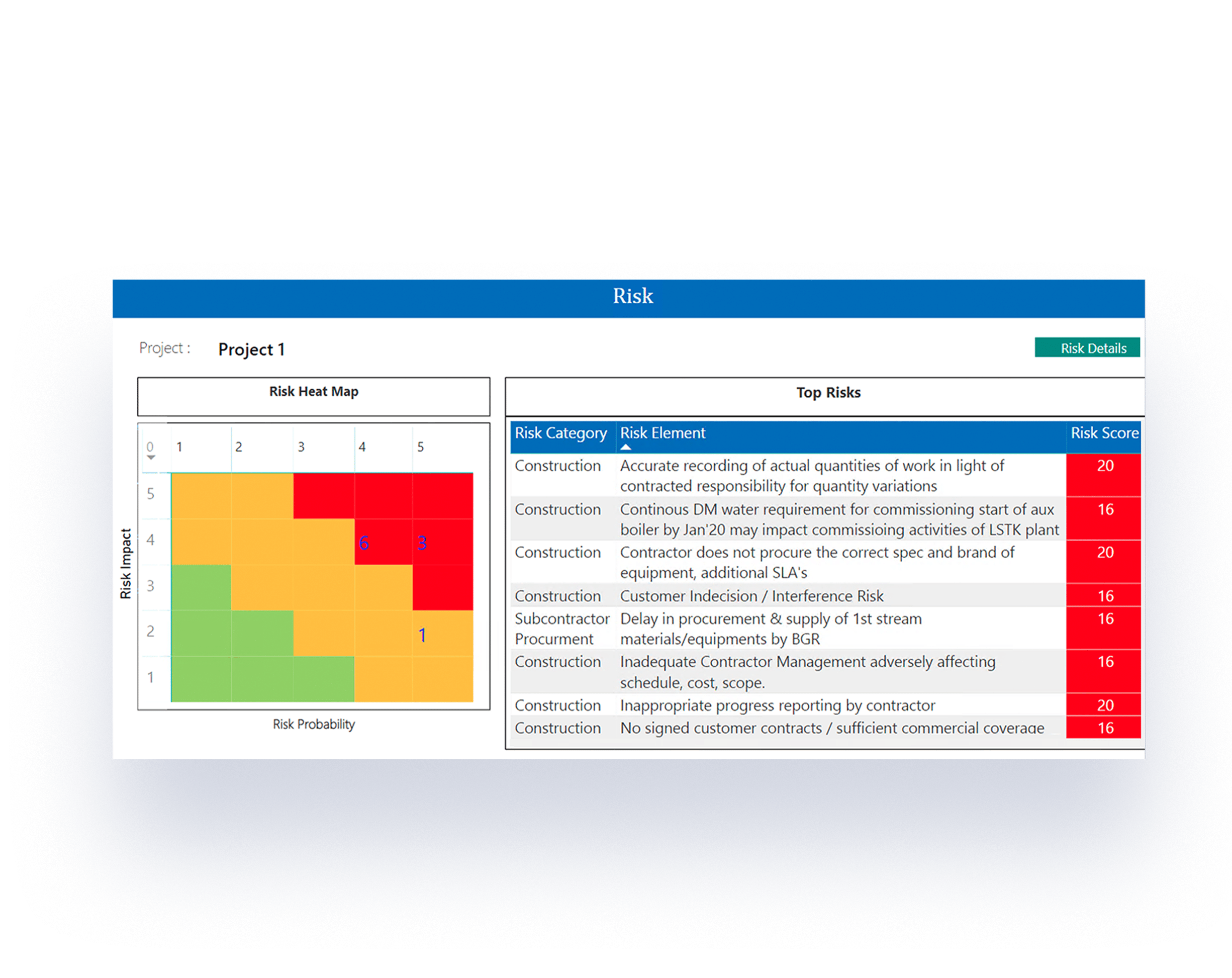 Monitor & review
Wrench SmartProject not only monitors your project progress and costs in real time, but also keeps an eye on the identified risks before they can escalate.
Risk Mitigation
Create risk mitigation plans and action points within the risk register and delegate them to your team, to ensure the risk is fully mitigated.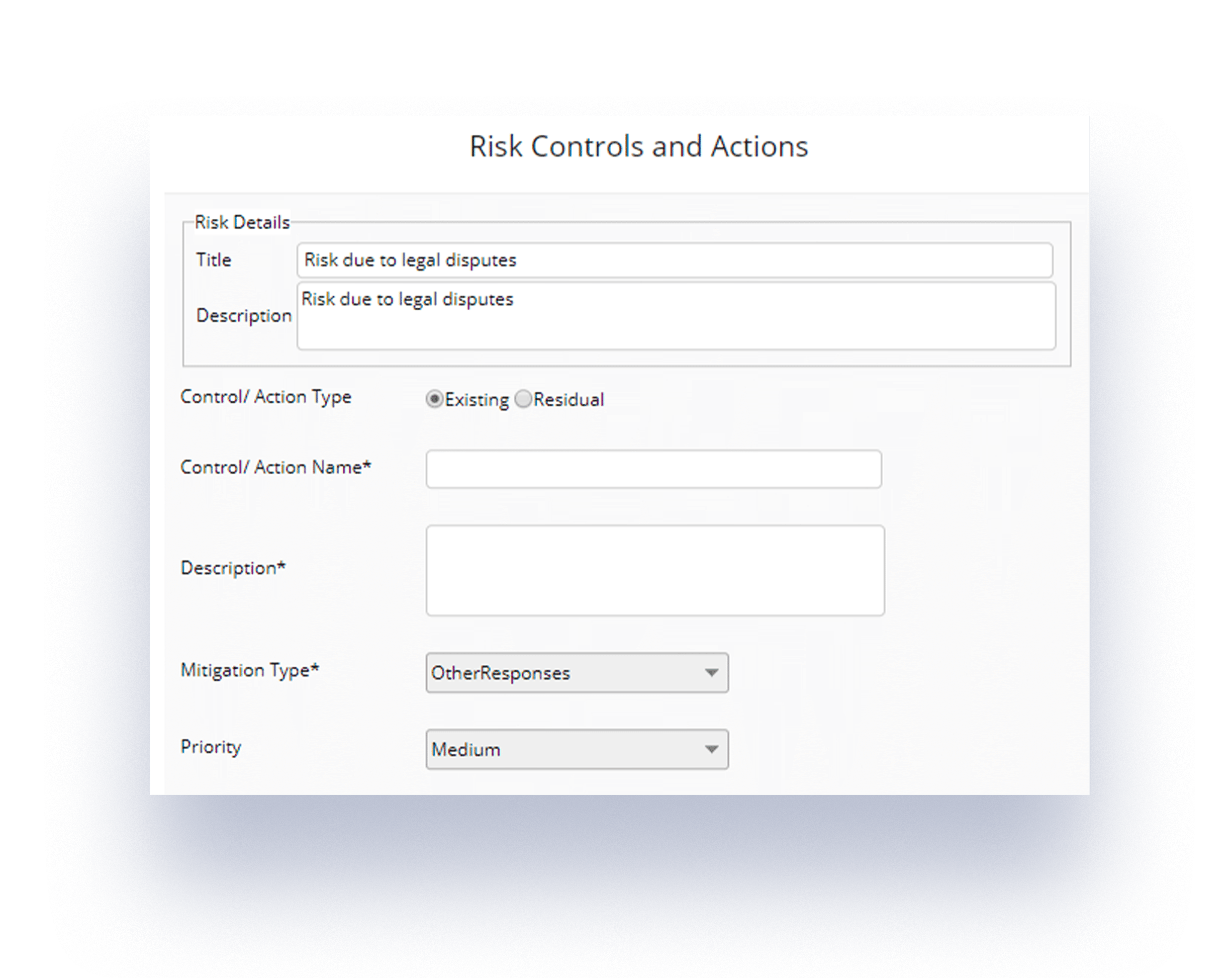 Engineering & Construction Risk Management Features
Request a Personalized Demo Today!