For PMC
Work collaboratively with all project stakeholders and ensure adherence to processes per the project quality plan. Proactively execute projects and prevent schedule and cost overruns.
Exceed
Client
Expectations
Collaboratively work with all stakeholders
Work collaboratively on a digital platform with clients, contractors and design consultants per processes defined in the project quality plan. Provide online access to all current documents and communications.
Monitor the project in real-time
Proactively take necessary corrective measures to prevent project delays and cost overruns by ensuring the project is in line with client expectations using real-time dashboards and reports.
SmartProject Capabilities
Collaboration platform that connects all stakeholders
Collaborate digitally with design consultants, contractors and clients and ensure everyone is on the same page. Capture all communications between stakeholders and store on the cloud for easy reference.
Quality Management
Ensure all stakeholders carry out tasks per predefined quality management processes and proactively notify them to prevent delays in providing input or feedback.
EPC Deliverables Monitoring and Control
Maintain the integrated project schedule and monitor status and progress online. Proactively take necessary corrective and preventive actions on affected deliverables to prevent project delays.
Cost Management and Cash Flow
Access real-time information on physical progress, with costs incurred, to take necessary preventive/corrective actions and avoid cost overruns.
Resource Management
Plan resources assigned to projects and monitor utilization of those resources across the portfolio of projects.
Risk Management
Risk planning and mitigation plan: Risks plotted based on likelihood and impact. Risk heatmaps allow further visualization of these issues.
HSE Management
Capture all incidents and record near misses and preventive actions. Record safe days, number of days lost and working days disrupted.
Issue management
Log snags with pictures captured by mobile devices at the site. Plan and monitor issue closures and generate issue reports.
Project Performance Dashboards and Reports
4D/5D visualization of project progress. Dashboards and real-time status updates of project health parameters with cumulative progress and cost S-Curves.
You are in good company
Just a few of the companies who use SmartProject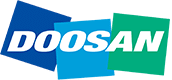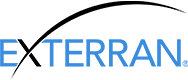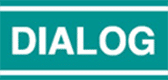 Testimonials
Some impressions from our customers !
"The key points regarding (the) SMART PROJECT system: 1. Excellent Document Management System, where all history is maintained, including letters, faxes, transmittals, specs, drawings, etc. 2. Excellent Earned Value System, where the rule of credit can be chosen in agreement with the client, which makes invoicing very simple. The rule of credit is flexible and…
"Now that WRENCH has passed our evaluation process above 7 other competitors in terms of performance, user-friendliness, adaptability, and price, then I believe that I would be selecting WRENCH for quite a few more years without bothering going through a lengthy evaluation process (which started 5 weeks before WRENCH came into the picture)."
See how it works
The mate was a mighty sailing man the Skipper brave and are five passengers set sail that day.
Who uses wrenchSP?
The mate was a mighty sailing man the Skipper brave and are five passengers set sail the boat harder and faster
Customer Stories
Don't just take our word for it !
Request a Personalized Demo Today!