Project Scheduling and Forecasting
Monitor Critical Path, generate Forecasts, Conduct What-If Analysis
Create a detailed plan, manage schedules, assign constraints and diligently track the progress by critical path method. Conduct what-if analysis, identify feasible project completion and reforecast the works. Create, store and compare multiple schedules
"Before implementing SmartProject more than 70% of our projects used to get delayed. Now no project gets delayed as WRENCHSP's early warning system helps us take corrective action in time."
F.R. Singhvi, Joint MD, Sansera Engineering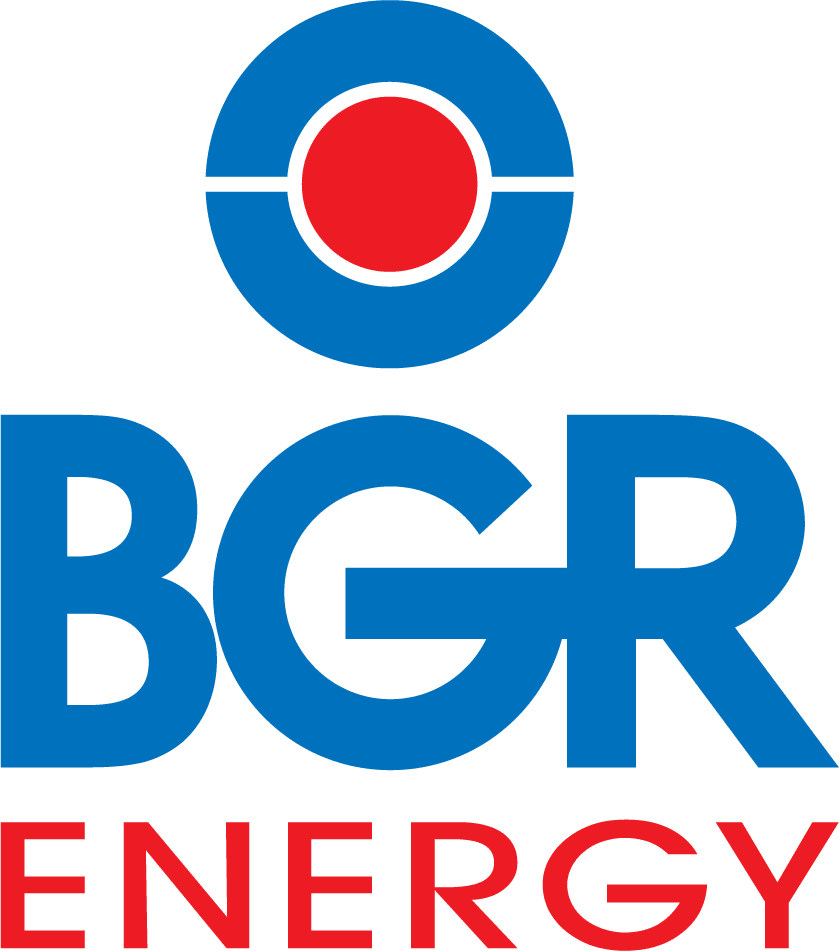 Accurate progress capture
*Based on customer feedback
Levels Of Deliverable Hierarchy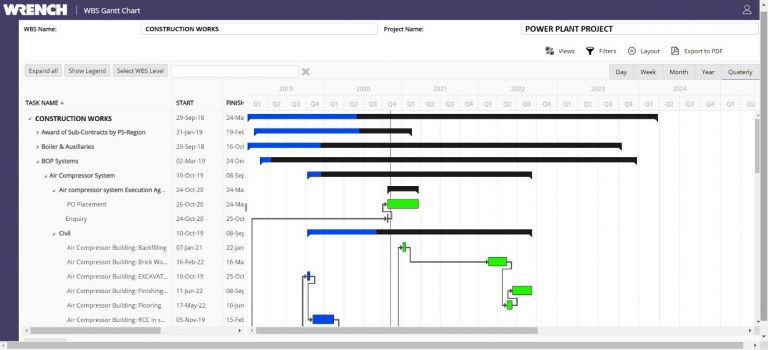 Planning & Scheduling
Develop Plans and assign relationships, constraints, update the actuals of the deliverables, log schedule data dates and run the schedule to develop a detailed Gantt chart by Critical Path Method.
What-If Analysis & Reforecasting
Identify multiple scenarios on the project and conduct What-If analysis to arrive at a feasible project completion date. Compare the baseline schedule with the update for schedule transparency and identify schedule slippage.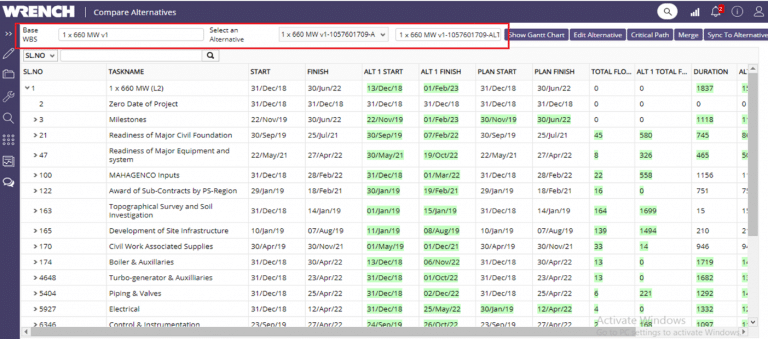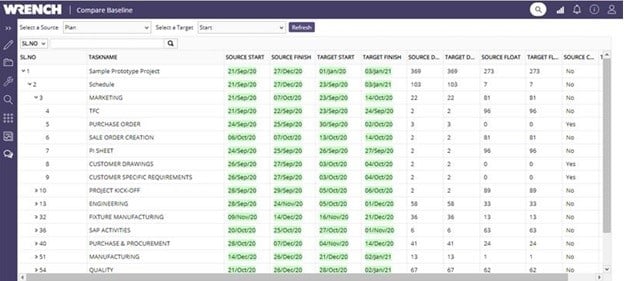 Baseline Management
Create and store multiple baseline schedules and compare between them.
Planning & Schedule Management Features
How it works
See how SmartProject helps Architects, Engineers, Contractors and Owners collaborate on engineering projects
Request a Personalized Demo Today!