About Us
The IT for Engineering Specialists
Message from the CEO
Re-thinking EPC in the digital age
Virtual EPC. Integrated Project Management. Common Data Environments. Machine Learning. Smart devices.
So many new words. So much new jargon. Speaking as an engineer, I'd say they're all just new solutions for old problems.Speaking as a software developer, I'd say they represent a new era in the engineering industry –  a long overdue one – where human skill and human ingenuity is supported, and indeed driven, by technology and automation.
What does that mean, on the ground?
It means a lifeline for troubled projects. It means digitized processes, with everything good and bad that implies. It means new possibilities, new opportunities, new advantages. It means efficiency and transparency and accountability and security. It means empowered owners and contractors and consultants and everybody working together in cooperation despite their differences. It means smart technology helping people, it means a level(er) playing field with less vulnerability and more control. All these are very good things, I would say.
It's early days yet, but from where I'm sitting it looks like a fun ride. See you along the way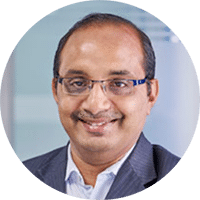 From manufacturing to construction: harnessing the power of digitization 
The story begins in 1994 when 'Information Technology' meant CAD, email, Msoffice, Novel network and very little else. Fresh-from-college mechanical engineers Varghese Daniel and Aju Peter had the idea to improve the manufacturing design process with a new kind of Information Technology – that did not yet exist – and to build which they started the company that later became Wrench Solutions. 
Leveraging the principle 'The whole is greater than the sum of parts', they built a product that used best practices to standardize processes across every department, and automation to improve efficiency across every process, task, and activity. After convincing Widia & Mico-Bosch the two German Indian subsidiaries to give this new idea a try, companies like L&T,  BHEL, BEL, Flowserve, Xomox followed suit.  
In 2005, Wrench recognised a similar situation in the Energy industry where reliance on manually-driven processes was causing projects to fall prey to delay and cost overrun. Wrench applied their learnings in manufacturing to build a product for the Engineering & construction sector.  
In the next few years Wrench expanded to the Middle East and Asia and acquired customers like CH2M Habtoor Leighton, Atkins, Simon Carves, Tata Group, ENOC, and TOYO, to name a few. 
In 2015, Wrench released SmartProject, an end-to-end, integrated, cloud-based system that could be rolled out on the full project cycle of engineering, procurement, and construction. SmartProject is in use on 9000+ Projects across 25 countries. 
Founded in Bangalore by Varghese Daniel and Aju Peter
First product named Wrench-Collab, implemented at Kennametal Widia and Mico bosch
Wrench-Collab implemented at L&T, BHEL, BEL
Wrench-Collab functionality extended to equipment manufacturing verticals
Wrench enters EPC industry. Wrench-Collab customized for EPC projects, implemented at VATECH WABAG, product name changed to Wrench-Enterprise
Dedicated R&D centre set up at Special Economic Zone, Kerala, India.
Wrench enters Middle East market
Subsidiaries set up in Singapore and Canada
Subsidiary set up in UK and Australia with partners in other European countries
Wrench-Enterprise becomes SmartProject, a fully cloud-and mobile enabled solution.
Wrench SmartProject App launched.
ISO 27001:2013 Certified.
Launched SmartProcurement and SmartConstruction
Achieved CERT-In certification.
Microsoft Azure 'Preferred Vendor' status
IMC Digital - Technology Award Winner
Global Locations
Together with our headquarters at Bangalore, India, Wrench has a global presence with 13 offices in locations all around the world
We've over 150+ employees and are still growing.
Giving back to the community
Wrench has been helping companies transform their business through digital technology for 20 years. Our commitment to social change through technology has translated into a variety of social and lifestyle initiatives including the GYOF movement which helps people grow pesticide-free food plants out of their own homes. GYOF has evolved into one of our key Corporate Social Responsibility Programmes, with a mission to help people grow their own vegetables organically, economically, and with minimum human intervention.