About Us
The IT for Engineering Specialists
Message from the CEO
Digitizing the construction management lifecycle one process at a time
As the construction industry continues to digitize I find myself wanting to demystify the term because it's such a broad term and can mean whatever you want it to mean; from converting hard copy to soft copy to optimizing, standardizing, and integrating an entire business process from start to finish.
Where does digitization start and where does it end and what all does it include?
As someone who's been evangelizing about it for a very long time, I believe each company decides that for itself and also decides the pace at which to digitize. That's why I built my product to cover the entire project process but stay both modular and scalable and most importantly remain flexible enough to keep pace with a changing economy and workforce.
The latest version of my product is a digital platform built around a robust information management engine that can be implemented as is (ie as an EDMS) or scaled up to include modules for the rest of the construction management process like procurement, construction, resources, safety, risk and quality management, and all with minimal disruption to the company's work culture. My priority now is communicate this to my market – to reassure them that 'digitization' is not some vague business idea but a precise technical one. And that we, at Wrench, have cracked it.
Just ask our customers.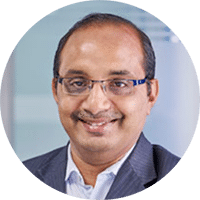 From manufacturing to construction: harnessing the power of digitization 
The story begins in 1994 when 'Information Technology' meant CAD, email, MS Office, Novell network and very little else. Fresh-from-college mechanical engineers Varghese Daniel and Aju Peter had the idea to improve the manufacturing design process with a new kind of Information Technology. But – that did not yet exist, so they had and to build it and they founded the company that later became Wrench Solutions to do so.
Leveraging the principle "The whole is greater than the sum of its parts" they built a product that used best practices to standardize processes across every department, and automation to improve efficiency across every process, task, and activity. After convincing Widia & Mico-Bosch the two German Indian subsidiaries to give this new idea a try, companies like L&T,  BHEL, BEL, Flowserve and Xomox followed suit.  
In 2005, Wrench recognised a similar situation in the Energy industry where reliance on manually-driven processes was causing projects to fall prey to delay and cost overrun. Wrench applied its deep knowledge of manufacturing to build a product for the Engineering & Construction sector.  
In the next few years Wrench expanded to the Middle East and Asia and acquired customers like CH2M Habtoor Leighton, Atkins, Simon Carves, Tata Group, ENOC, and TOYO, to name a few. 
In 2015, Wrench released SmartProject, an end-to-end, integrated, cloud-based system that could be rolled out on the full project cycle of engineering, procurement, and construction. SmartProject is in use on 9000+ Projects across 25 countries. 
Founded in Bangalore by Varghese Daniel and Aju Peter
First product named Wrench-Collab, implemented at Kennametal Widia and Mico bosch
Wrench-Collab implemented at L&T, BHEL, BEL
Wrench-Collab functionality extended to equipment manufacturing verticals
Wrench enters EPC industry. Wrench-Collab customized for EPC projects, implemented at VATECH WABAG, product name changed to Wrench-Enterprise
Dedicated R&D centre set up at Special Economic Zone, Kerala, India.
Wrench enters Middle East market
Subsidiaries set up in Singapore and Canada
Subsidiary set up in UK and Australia with partners in other European countries
Wrench-Enterprise becomes SmartProject, a fully cloud-and mobile enabled solution.
Wrench SmartProject App launched.
ISO 27001:2013 Certified.
Launched SmartProcurement and SmartConstruction
Achieved CERT-In certification.
Microsoft Azure 'Preferred Vendor' status
IMC Digital - Technology Award Winner
Global Locations
Together with our headquarters at Bangalore, India, Wrench has a global presence with 13 offices in locations around the world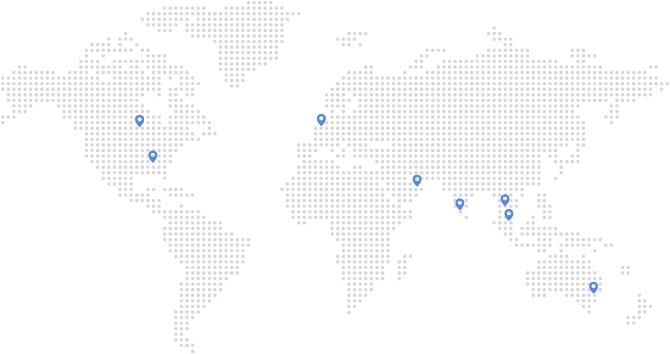 We've over 150+ employees and are still growing.
Giving back to the community
Wrench has been helping companies transform their business through digital technology since 1994 . Our commitment to social change through technology has translated into a variety of social and lifestyle initiatives including the GYOF movement which helps people grow pesticide-free food plants out of their own homes. GYOF has evolved into one of our key Corporate Social Responsibility Programmes, with a mission to help people grow their own vegetables organically, economically, and with minimum human intervention.