CONSTRUCTION MANAGEMENT​ SOFTWARE
Monitor construction progress directly from the worksite using mobile apps and drones. Real-time dashboards and progress reports provide complete transparency and forecast milestone variances to enable corrective actions.
Monitor the cost performance of the project by analyzing the budget, commitment and actual spend data by integrating with ERP systems. Generate Realtime Earned Value Cost curves and dashboard for stakeholders to take proactive actions to eliminate cost overrun.
"This is a well-designed system. They (WRENCH Team) really understand the turnkey project process and this industry…I was surprised by how much functionality is packed into one product and how well it integrates with all our existing systems. I can honestly say that it is the best I.T. investment we have made till now."
Mohd Sadek Deputy Project Director, BICC Contracting




*Based on customer feedback
Quicker Billing Clearance
Wrench Construction Management / Monitoring & Control Software Features & Capabilities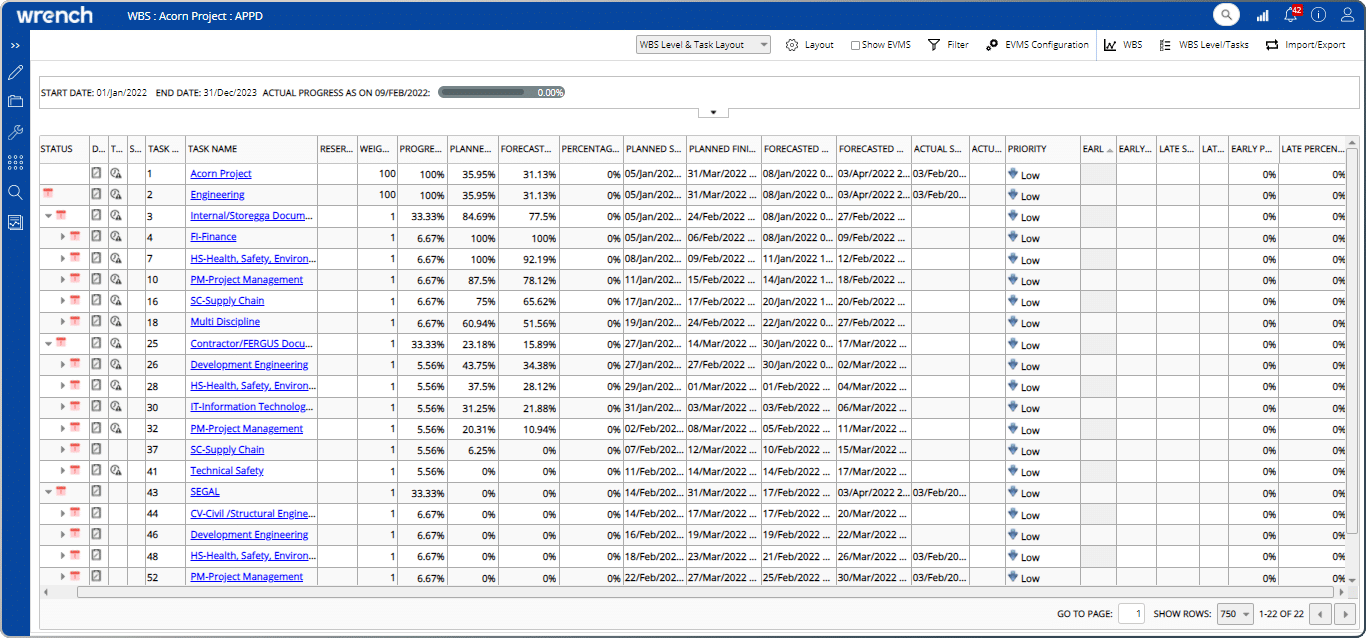 Construction Planning​
Review and commenting of drawings, schedule, cost estimates, vendor documents etc.

Plan the Quality and safety standards to be maintained at the project site and ensuring adherence to the approved plan
Construction Control
Capture actual quantity of work done from the site using mobile devices or automate quantity capture using drones. Report variations in actual quantities and forecast quantities to complete work on schedule. Automate reports and dashboards for the construction progress.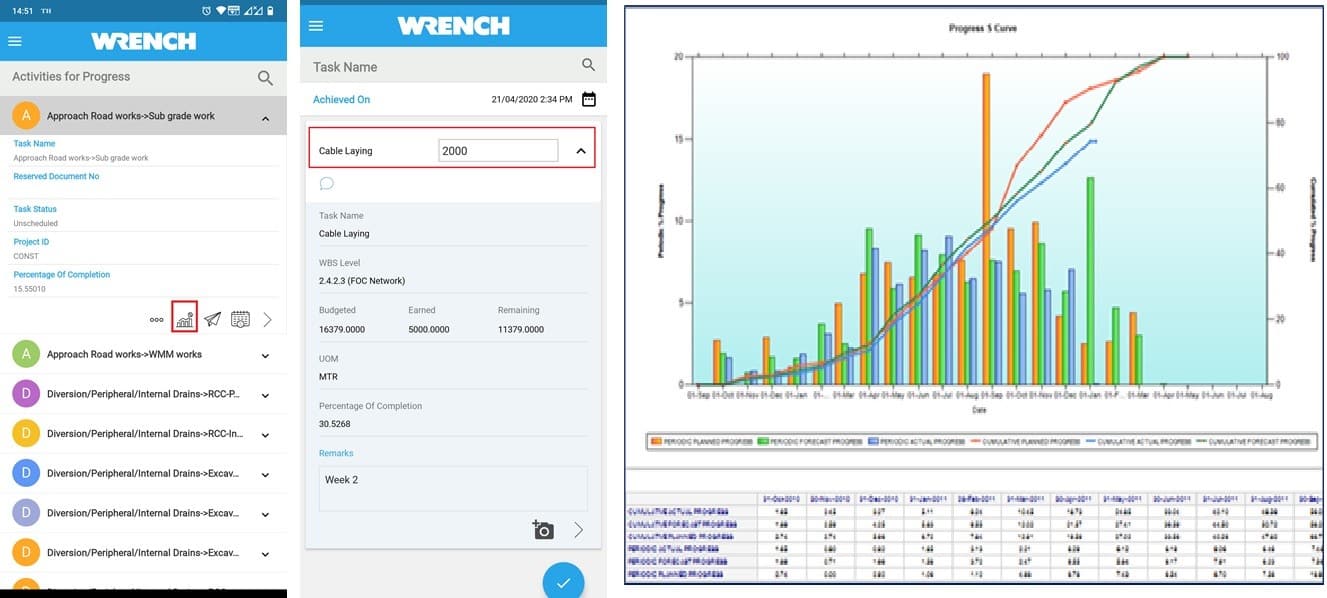 Cost Management​
Create Cost Breakdown structure with cost codes​

Capturing of Budget, commitments, payment milestones and actual payment

Realtime status capture through integration with ERP and Monitoring of S-Curve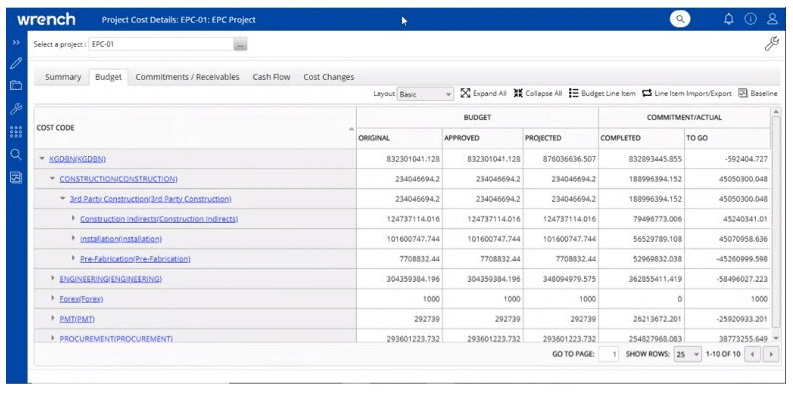 Joint Measuring Sheet
Capture quantities executed and facilitate verification for approval along with necessary quality information.


Quality Management
Management of inspections, checklists at site using digital forms

Electronic issuing of quality site notes, NCRs.

Analysis and effective reporting of corrective action.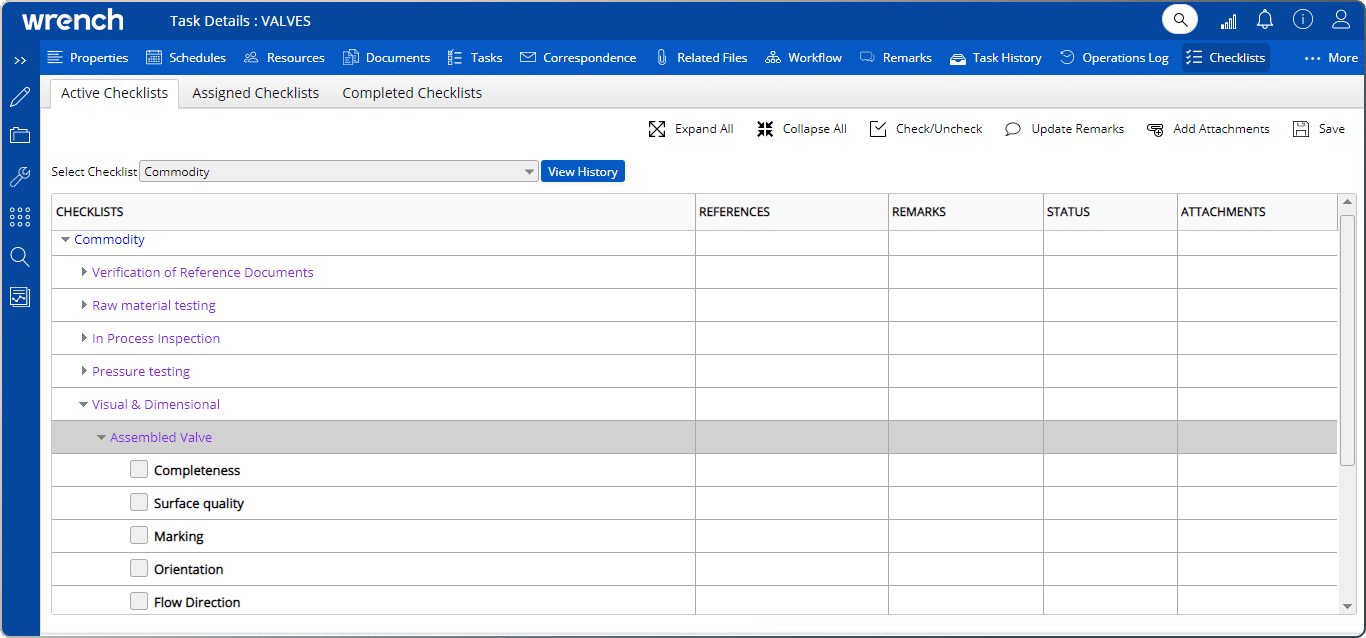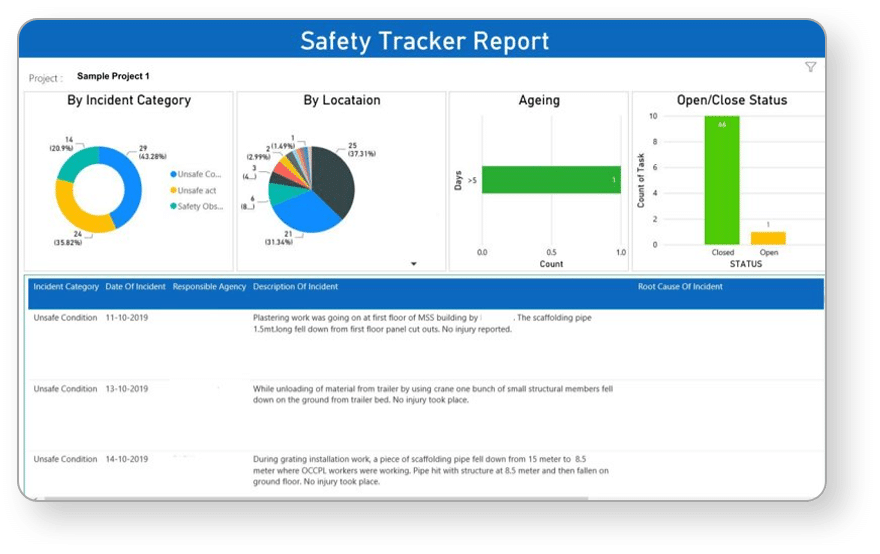 Safety Management​
Management of permits and manpower/machinery details at site using digital forms

Electronic issuing of safety site notes, NCRs

Analysis and effective reporting of corrective action.
Collaboration with Contractors and Suppliers​
Streamline construction coordination by establishing a communication protocol and document management with contractors and suppliers.

Generating DPRs consisting details of work plan, labor, material, required work permits, quality and safety requisites.

Change management made simple using electronic workflows that provides approvals from respective stakeholder keeping the entire team on same page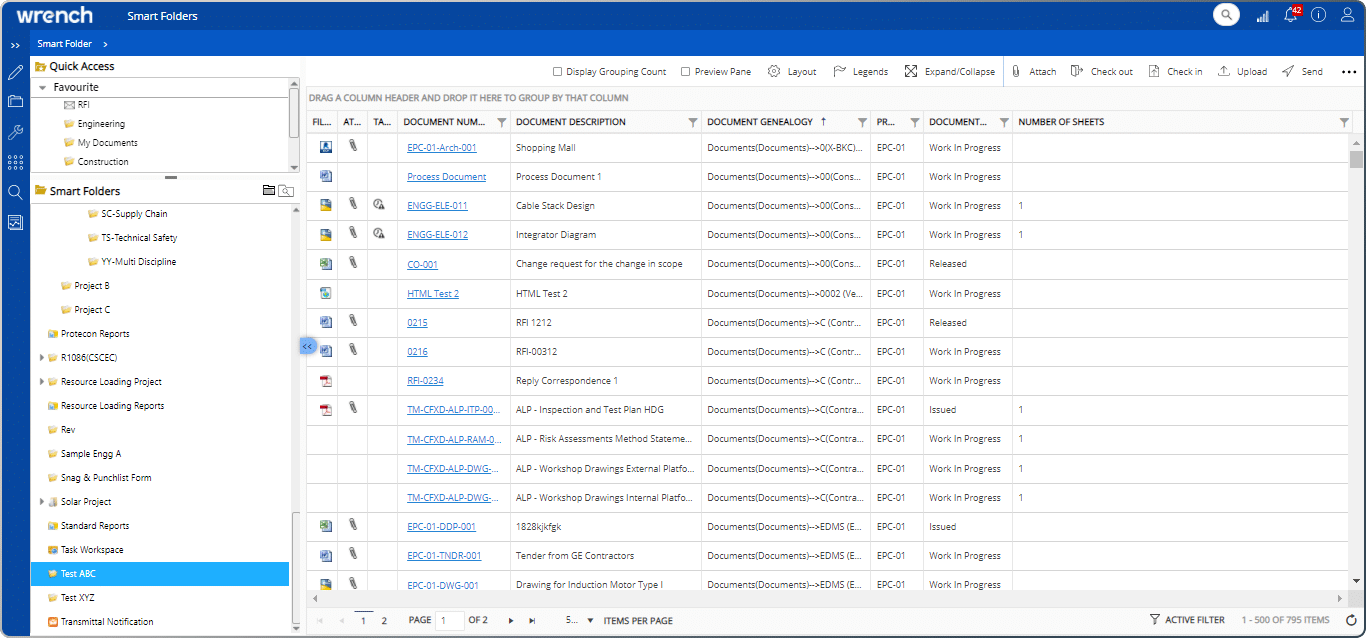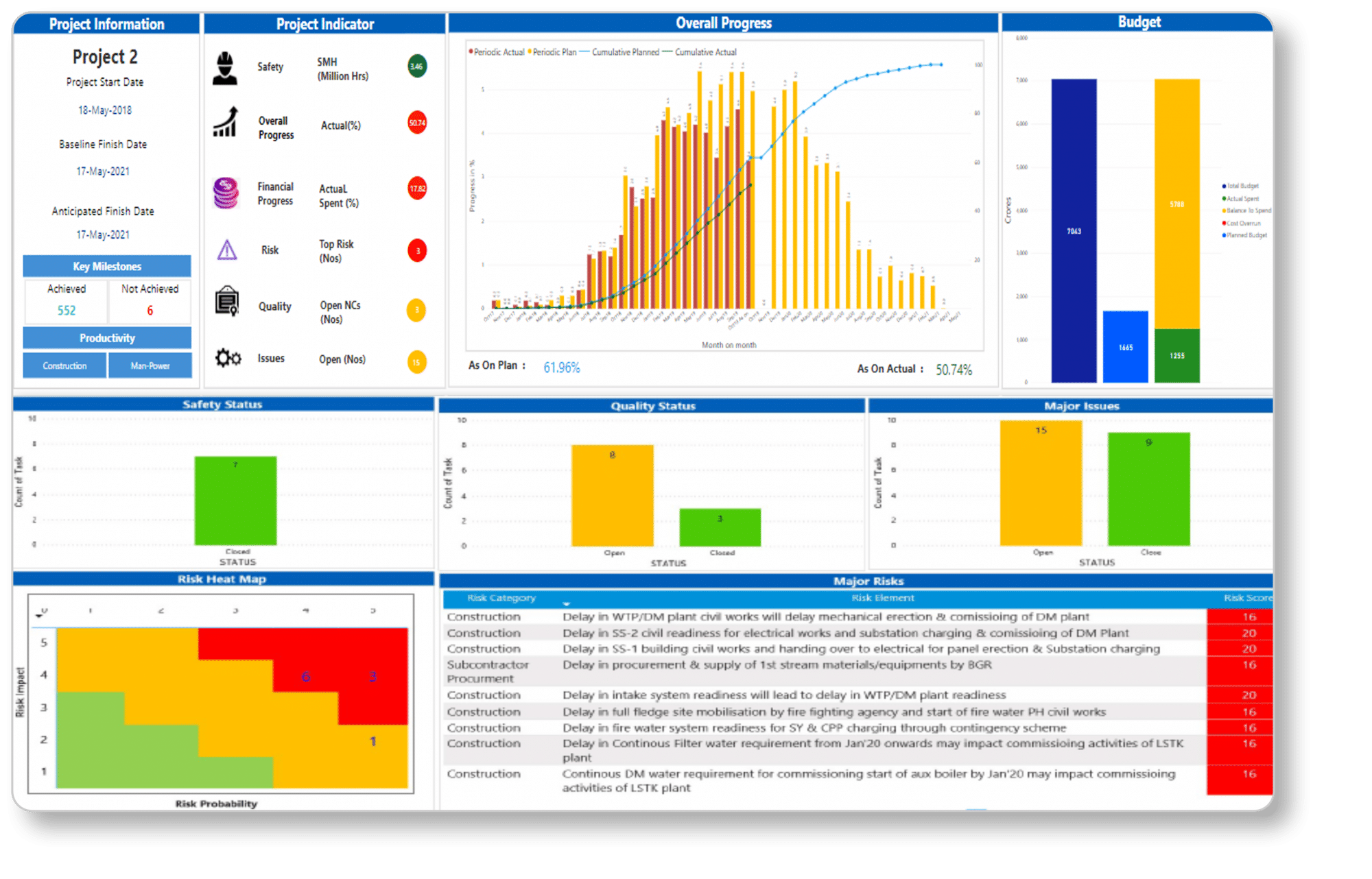 Progress Review and Management​
Drill down of dashboard provides insight to schedule, cost, safety, quality , material procurement status of the project.

Capture of actual schedule data and cost data to prepare catchup plans and run scenario analysis to provide realistic project forecast and completion targets.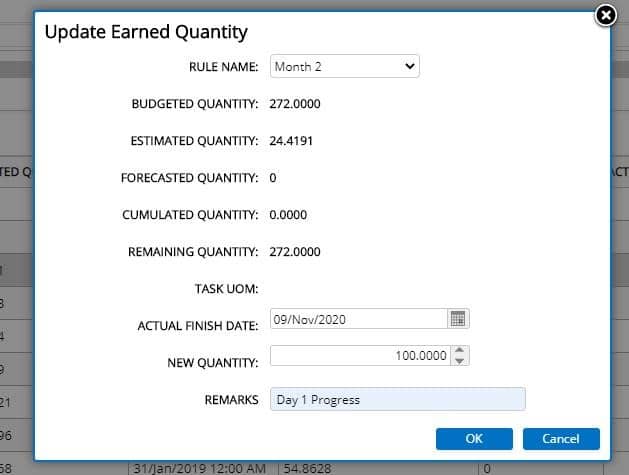 Daily Progress Reports (DPR)
Create your DPR template and capture activities completed by contractors at the microlevel along with quantities achieved, resources and daily weather conditions.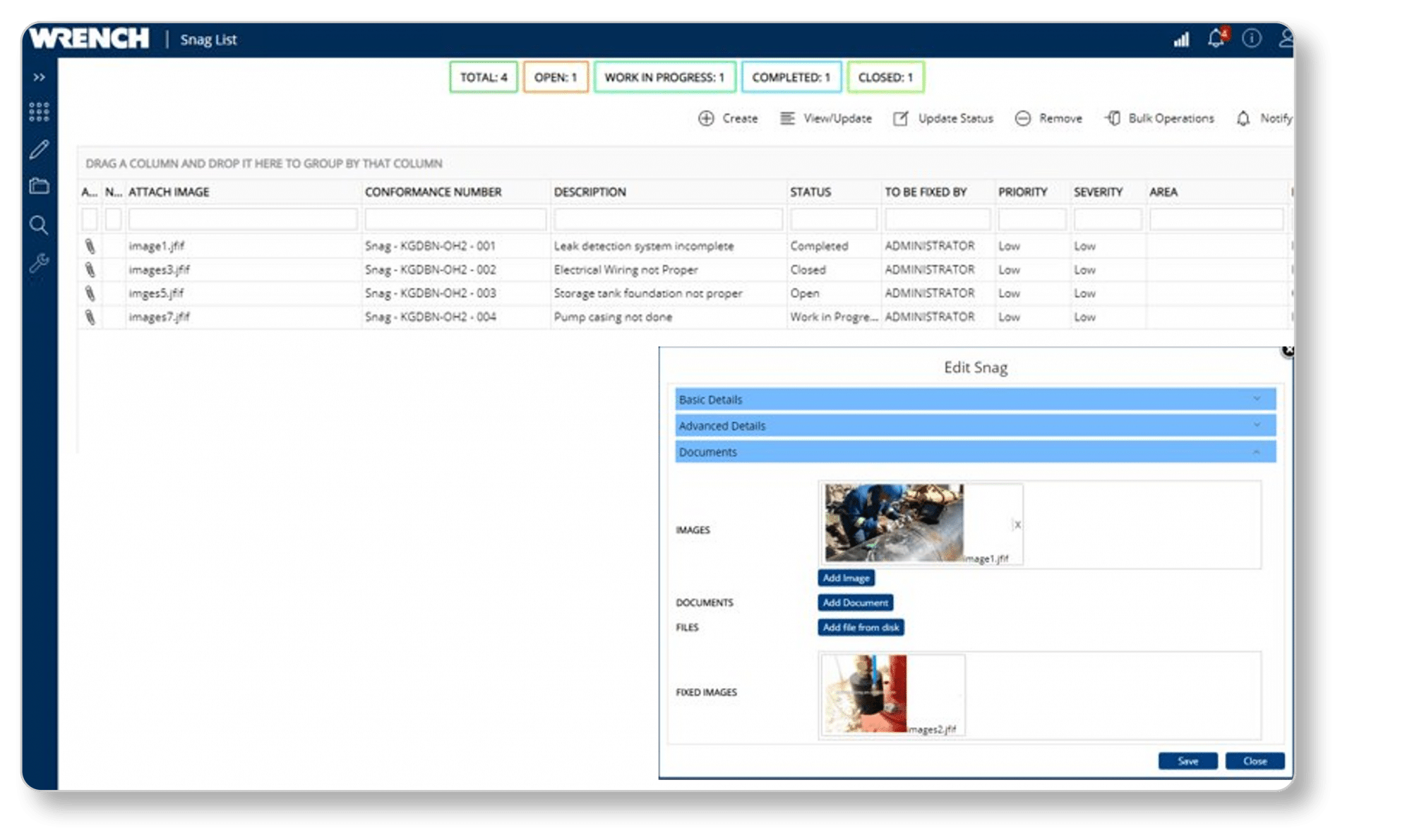 Technical Hand Over and Closeout​
Generation of snag list with photos attached to the snags.

Upload of technical handing over documents – As-built.

Records of the demos and trainings conducted, assets handed over to maintenance team as part of project closure.
Complete cost control toolkit
Minimize cost overruns with a powerful cost control toolkit.
Don't just take our word for it !
See how companies like yours use SmartProject to help their project teams work as one.
Construction Management / Monitoring & Control Software Features​
Establish electronic workflow
Visualization of Realtime project status
Review of DPRs from Contractors
Construction Planning Based on Quantity
Construction Planning Based on Activities
Quantity Updates from Site
Post Daily Progress Report (DPR)
Real-Time Construction Progress
Forecasting Construction Quantities
Construction Dashboards and Reports
Material, Resource and Cost Tracking
Cost Codes for Estimation and Budgeting
Mobile-based Collaboration from Site
Integration with Schedule & Baselines
Monitor Snags, Issues, Risks in Real-time
Forecasting of time and cost
App based collaboration from site
Real-time monitoring of risk​
Request a Personalized Demo Today!