For Project Owners
Stay connected with all project stakeholders. Track project schedule, cost, and risk. Ensure adherence to quality processes by leveraging real-time visibility of project health parameters.
Take
Control
Of Your
Project
A Collaborative Platform and Common Data Environment
Integrate all project stakeholders on a single platform. Capture all project documents and data with complete audit trails.
Integrated Project Monitoring and Control
Stay on top of the project by monitoring and controlling variances in schedule, progress, cost, and other project performance indicators. Initiate necessary corrective actions to prevent project delays and cost overruns.
A workflow-enabled collaborative platform and common data environment that integrates all project stakeholders (consultants, PMCs, contractors and vendors) and facilitates the capture and storage of all designs, data, and information exchanged. An integrated planning, monitoring and control system that provides real-time status of all project health parameters.
SmartProject Capabilities
Collaboration And Common Data Environment
Collaborate with all project stakeholders digitally on the cloud. Capture all models, drawings, and documents with revisions and audit trails. Ensure access to only the latest data and documents.
Quality Management
Enforce system-driven quality management processes across the project lifecycle, including feasibility, initiation, planning, execution, monitoring, control, and closeout.
Cost Management
Prevent cost overruns by having a detailed cost breakdown structure that captures the budget, commitments, billing, expenses, etc. Monitor cash flow and profitability in real time
Risk Management
Risk planning and risk mitigation. Risk events are plotted based on the likelihood of occurrence and impact. Produce risk heat map based on risk likelihood and impact.
Issue Management
Log snags with photos captured on mobile devices at the site, and automatically generate a detailed punch list. Plan and monitor issue closure and generate issue reports
4D/5D Dashboards and Reports
4D/5D Dashboards and Reports 4D/5D visualization of project status. Portfolio dashboards and real-time status updates of project health indicators displaying cumulative EPC progress and cost curves. EPCC progress dashboards and cumulative key milestone reports for all packages.
Handover To Asset Management
Handover all as-built documentation, complete with links to asset tag numbers per the defined standard, and all related documents and information.
You are in good company
Just a few of the companies who use SmartProject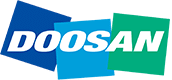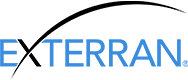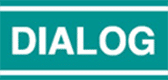 Testimonials
Some impressions from our customers !
"Before implementing SmartProject, more than 70% of our projects used to get delayed. Now no project gets delayed as SmartProject's early warning system helps us take corrective action in time."
"We asked Wrench to fill in the gaps left by our old project collaboration and document management software and they certainly exceeded our expectations with their integrated cloud solution SmartProject!
See how it works
The mate was a mighty sailing man the Skipper brave and are five passengers set sail that day.
Who uses wrenchSP?
The mate was a mighty sailing man the Skipper brave and are five passengers set sail the boat harder and faster
Customer Stories
Don't just take our word for it !
Request a Personalized Demo Today!