Project Budget & Cashflow Management
Manage your project finances optimally.
SmartProject provides project budget management tools for engineering & construction. It enables accurate and up to date visibility of your actual project spend against the planned project budget to help you minimize overruns and maximise profitability, all in real time as the project progresses.
"100% time saved due to assurance of working with the latest drawings and documents, 100% savings due to quality process being properly enforced, 100% payment realization due to real-time reports."
Atul R Sandhan, Assistant General Manager - Civil, Tata Consulting Engineers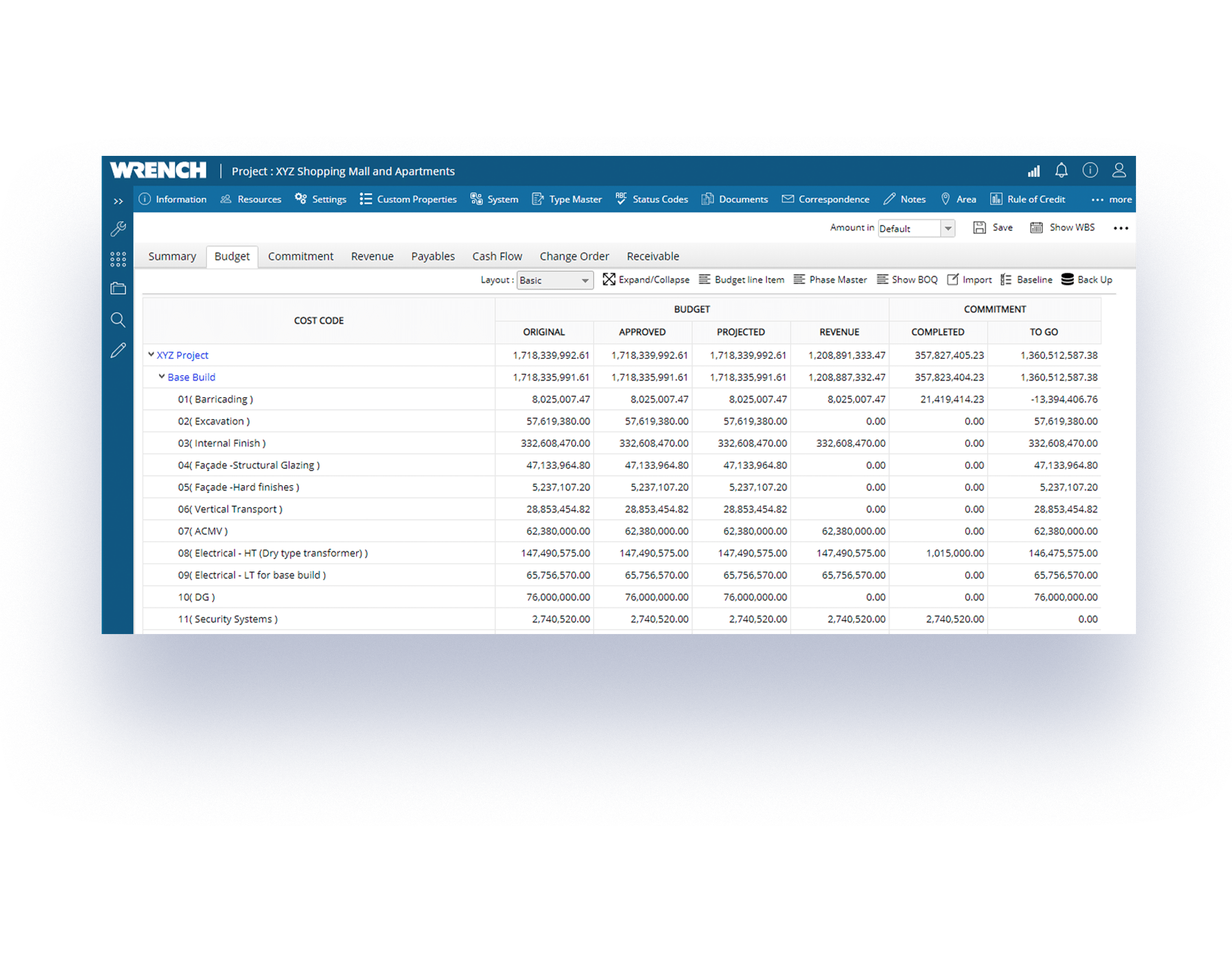 Create and Manage Budget
Create linked to project activities, schedule and bill of quantity (BOQ), enabling effortless project budget management.
Spending & Earning Timelines
Forecast revenue & spending timeline as per the budget & schedule.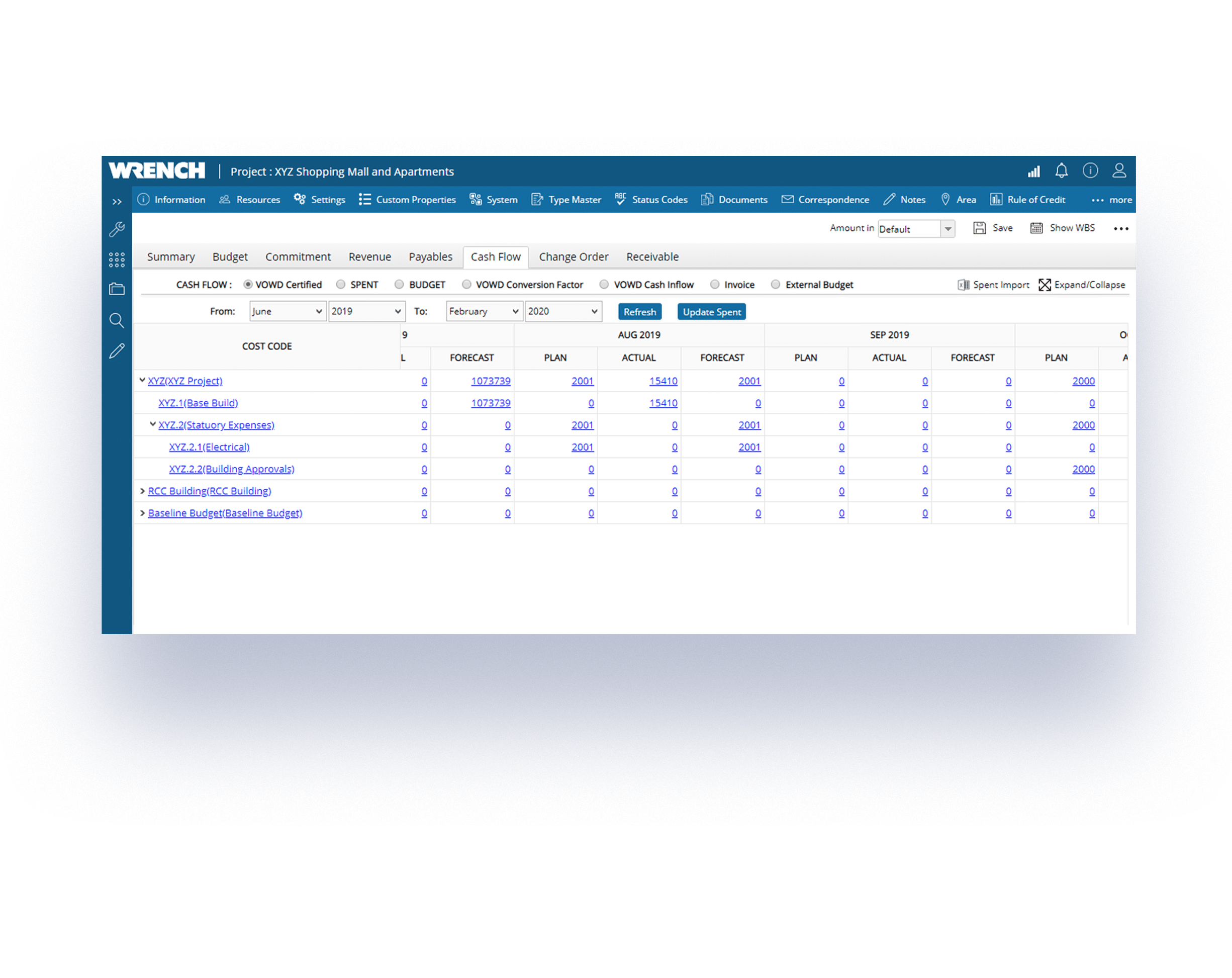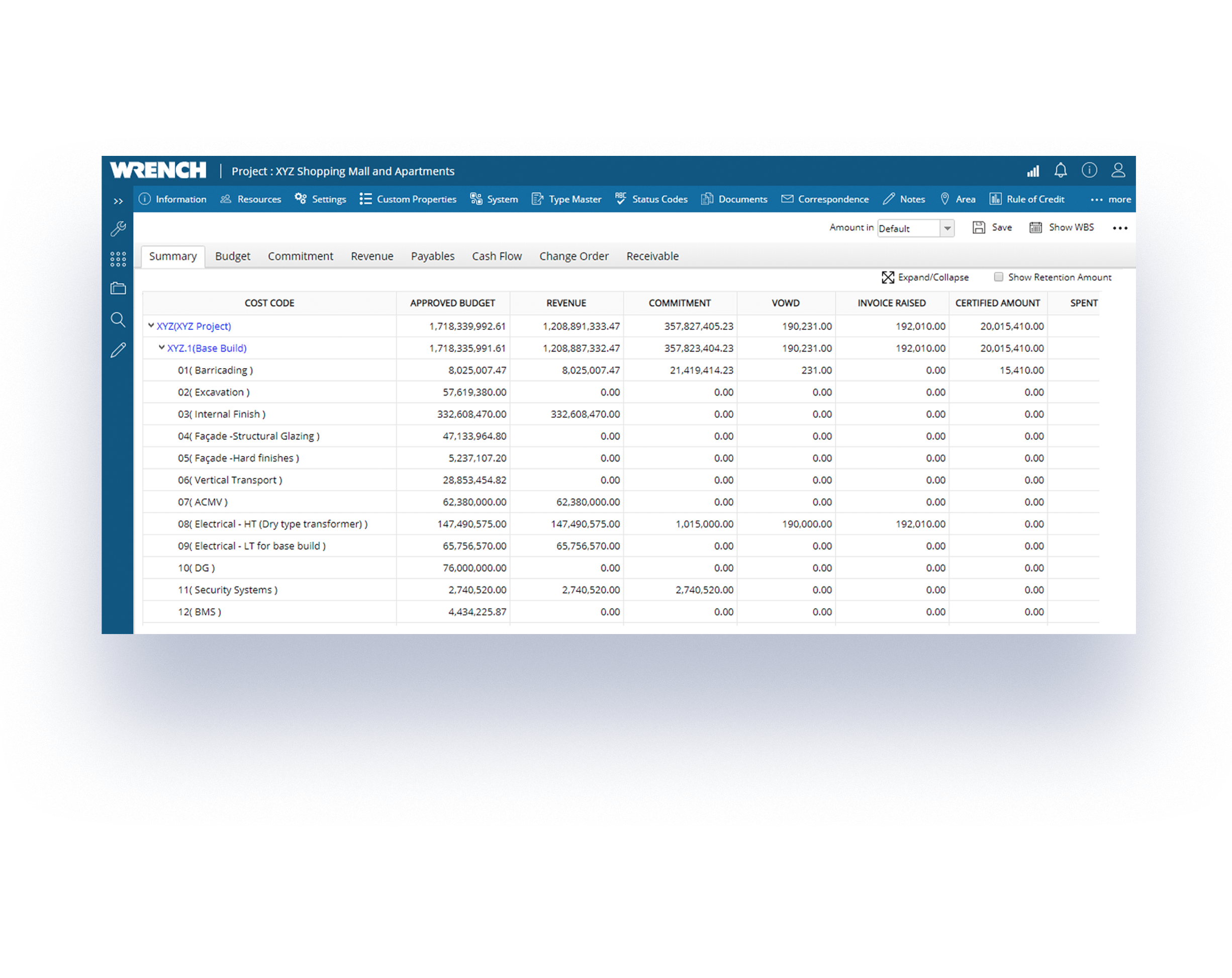 Actual Vs Budgeted
Monitor the actual costs Vs actual earnings Vs budget for each activity in real-time.
Complete cost control toolkit
Minimize cost overruns with a powerful cost control toolkit.
Budget & Cashflow Features
Request a Personalized Demo Today!