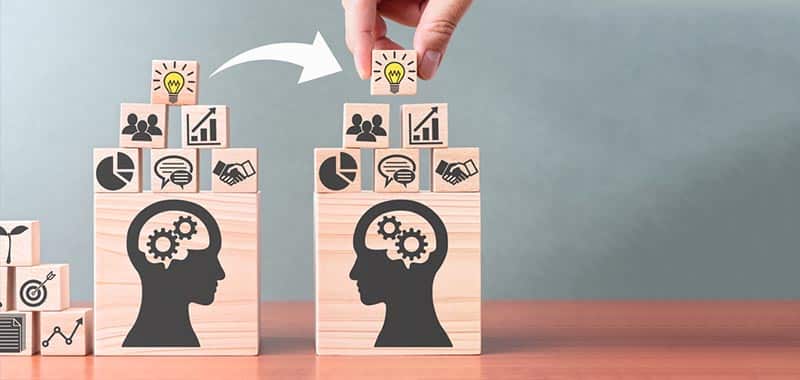 What can Construction learn from Manufacturing?
How to standardize. That's what the construction industry can learn from the manufacturing industry. Standardization is a vague term, so let me define it.
When I say 'a company must standardize its process', I mean that it should invest in the adoption of Best Practices.
Specifically, an engineering organisation should invest in tools to enforce industry best practices. What best practices? PMBOK, TCM, Prince2, etc. What tools? Software. Hardware. Applications. Plugins. Platforms. Devices. Methods and Techniques. New strategies and tactics. All of it.
Lessons from history: Why standardize?
There was a time when the manufacturing industry was just as disorganized and unstandardized as EPC is today. Every manufacturer did exactly as he pleased with respect to manpower and methodology.
Then came the industrial revolution.
Then came the assembly line, followed by the automated assembly line.
The word 'industry' took on a new meaning.The basic human need to design and make things became 'manufacturing'. Support industries sprung up. The manufacturing process became controllable and predictable and, most importantly, scalable. As it became scalable, it become HUGELY profitable, and because it was so profitable there was incentive to keep optimizing the product life cycle.
With computerization, that optimization peaked. Industrial Technology and Information Technology transformed the product manufacturing life cycle to an unimaginable degree.
Why didn't that kind of transformation take place on the project life cycle? Ah. The – literally – million dollar question.
No reason to, perhaps? No need to scale? Manufacturing and construction industries run on a different cycle of demand and supply, so the incentives are different.
Consider: there's a reason to produce millions of pens every year – there are billions of people on this planet, many of whom use pens, and pens last a few months or a few years and then need to be replaced.
But there's no reason to build a hundred highways every year. Plus, highways don't wear out …at least not within the average commuter's lifetime. So why bother to standardize the project process?
Why should EPC standardise like the manufacturing industry if it doesn't need to scale like the manufacturing industry?
First off, let me say this: it would be naive to suggest that the engineering sector should adopt standardization just because manufacturing did. That's not what I'm saying.
I'm saying that it will be profitable for engineering companies to adopt best practices in the same way manufacturing did i.e. globally and top-down.
It would help them cut costs dramatically. Are those cost savings significant enough to really get behind a company-wide standardization drive, with all its upheavals and inconveniences? I believe so. Wrench customers believe so.
Another thing: in construction the external changes occur at a geographical and political level. Markets change, or dry up, geo-economics change, workforce paradigms change, work cultures change, corporate policies change – and all this occurs at the global level. So for EPC, the challenge is not How To Scale but How To Adapt. And adapting is difficult, and unpleasant. That's where standardization comes in.
For the EPC sector, standardization could make the engineering, procurement, and construction process robust enough to port up, down, or sideways i.e. to function with fewer or more people, with shorter or longer timelines, in unfamiliar or hostile markets. Standardization can make the project management process flexible enough to realign to new situations. It makes a process strong, and 'enforce-able', not just scalable.
The result of standardization is the same (more profits) and the process is the same (digitization), but the motivation is different.
Same solution, different problem.
Yes, construction doesn't face the same kind of market pressure to standardize its process as did manufacturing, but it does have its own problems. Pre pandemic, the EPC industry was struggling. Profits were slowing down, big time. Smaller, specialized firms had to either change verticals or expand their services or both. Design firm became turnkey engineering services providers. Contractors became PMCs. Almost everyone was downsizing.
Then came the creeping rise of the Gig Economy. And now we have the 2020 COVID-19 pandemic which changed the game. A perfect storm is taking place, which I believe will drive EPC firms to standardise for its own reasons, mentioned above. I also believe this shift will be similar in scale and intensity to the manufacturing shift decades ago. In other words, the shift to digitise and standardise in the construction industry won't be to 'scale up' operations (or not primarily for that reason), but to survive the post-Corona world in the short term and thrive in the long term.
Pick your best practice.
The construction industry's admirable response to the global lock down proves that companies are capable of quick comprehensive change. (This article is aimed at those companies, who are already transforming their work culture through technology). But because standardization is such a big deal, many companies falter after taking that first step, whatever it was – laying off full-time employees in favor of freelancers, closing down offices, relocating key operations, rethinking core roles, etc. But then what? What's the next step?
Obvious answer: digitize (and so standardize), but that's become such a cliche now that it's lost its potency. So let me rephrase it a bit.
Let's say an engineering industry has decided to future-proof its business process. What should it do, exactly?
Adopt best practices.
Which best practices? Let's start with the two best-known ones, the Project Management Book of Knowledge (PMBOK) from the Project Management Institute, and the Total Cost Management framework (TCM) from the Association for the Advancement of Cost Engineering. (Then there's PRINCE2, SIX SIGMA, KAIZEN…but we'll leave those for another day.)
PMBOK and TCM? How are they different? Do they complement/supplement each other? Should you adopt both?
The correct answer is: it depends. First you'd need to study your company's work culture, data management requirements, reporting and management infrastructure. Then you'd need to break down the workflows of each department, and figure out how to optimize those workflows for cost-effectiveness and time-effectiveness, without disrupting the work culture too much. That's the long answer, when I'm trying to convince a company head not to be "pound wise and penny foolish."
My short answer would be yes, for maximum benefit you should look at both PMBOK and TCM because they overlap but are not identical. The focus of AACE's Total Cost Management framework is on managing the project's costs and deliverables ("assets" in TCM jargon), while PMBOK focuses on the entire gamut of project management. So exploring both will make sure you cover all your bases.
For example, the TCM management framework is based on recursive PDCA cycles ie Plan, Do, Check, Act. It includes the following: a strategic asset management process group (Asset planning (Plan), Project implementation (Do), Performance measurement (Check), and Performance assessment (Act)), a project control process group for planning (Project control planning (Plan), Project control plan implementation (Do), Project control measurement (Check), Project control performance assessment (Act)), and a group to manage the enabling of the process (the enterprise in society, people and performance management, information management, quality management, value management, and environment, health and safety). Overall, a pretty tight blueprint for integrated project cost management, where nothing is likely to slip through the cracks.
PMBOK, on the other hand, comprises 49 processes grouped into a two-dimensional array of five process groups (Initiation, Planning, Execution, Monitoring & Controlling, and Closing) and Ten knowledge areas (Integration management, Scope management, Time management, Cost management, Quality management, Communications management, Resource management, Risk management, Procurement management, and Stakeholder management). More comprehensive, in a different way.
(The above is a brief summary of some of the key points of the two frameworks. Of course there is a great deal more, which I will be exploring in the future. As you can see, between them PMBOK and TCM cover the entire project process pretty comprehensively. )
So you've selected your best practice, or practices. Now the question becomes: how do you enforce them? Won't they contradict, with each other or with your legacy processes? Won't they overlap? How do you get hundreds/thousands of workers to follow them? (People are human, they get tired, they forget, they cut corners). What's the point of committing to a best practice in theory if you can't be sure of enforcing it in real life?
That's where information technology comes in. (And that's why partnering with an experienced technology company is a good idea :)).
As has happened with almost every other industry on earth, including manufacturing, digitisation is the only reliable way to eliminate human error and enforce a Best Practice to 99.9% accuracy.
Manufacturing realized that standardization was shortening their time-to-market, and it also realized that digital technology was the only way to achieve that standardization. Manufacturing companies took bold steps (CAD/CAM, SCM, ERP etc.) to ensure that the manufacturing process became transparent and predicable and controllable.
Conclusion
I am stipulating that same approach that was used by manufacturing verticals to build a profitable business process can be used by construction verticals, and with the same success.
I believe that the construction industry can and should learn from manufacturing HOW to standardize; how to apply IT solutions top-down and globally, across all the phases of the engineering, procurement and construction cycle, rather than to isolated tasks and workflows during any one phase the cycle. How integrate the people, process, and data into a single harmonious whole.
It's that simple. 😉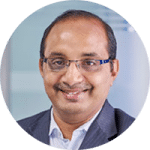 Author
Varghese Daniel
Varghese Daniel is the co-founder and CEO of Wrench Solutions.
Related Posts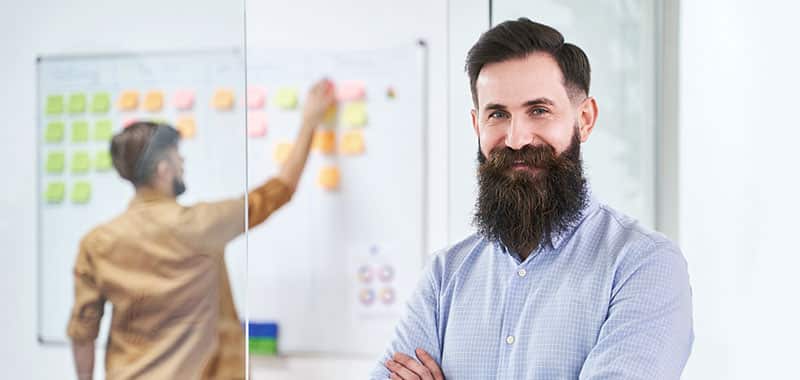 A quick look at the Top 3 global project management trends A project's success criteria is being determined by ROI and ROCE rather than the traditional three-factor approach of Time, Cost and Scope. Projects are…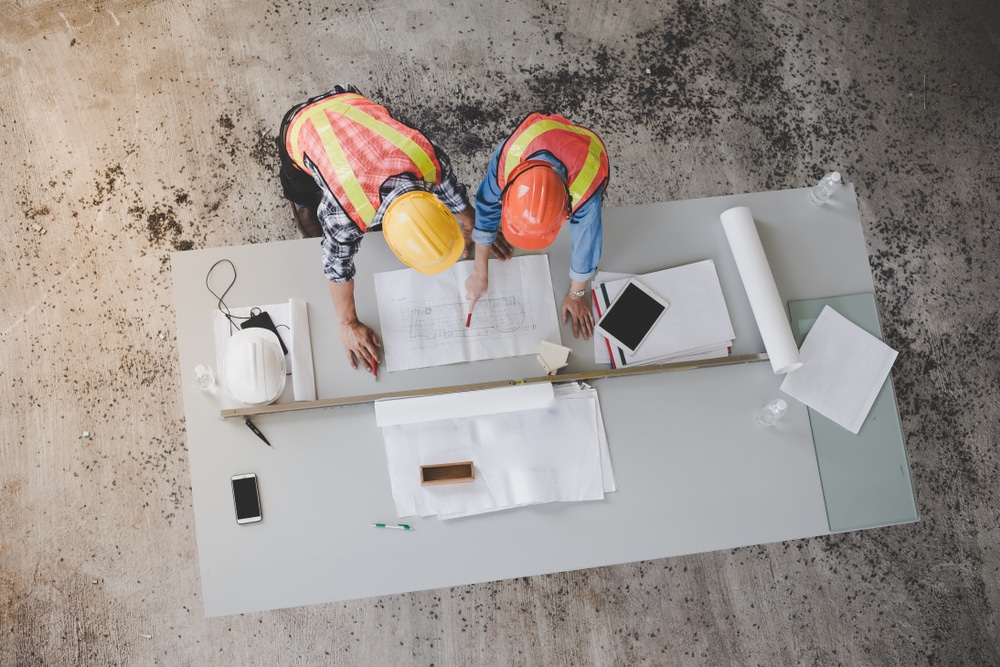 In the previous blog post in this series, we talked about how the risk of delayed conditional payments can be minimized with better documentation management. Here we will focus on how an early-warning system can…
Featured Posts

September 13, 2020
[rt_reading_time postfix="mins read" postfix_singular="min read"]

August 24, 2020
[rt_reading_time postfix="mins read" postfix_singular="min read"]

August 12, 2020
[rt_reading_time postfix="mins read" postfix_singular="min read"]
Subscribe to Our Blog
Sign up for our regular updates on project productivity, delivered straight to your inbox