Tackling The Challenges of Engineering Document Management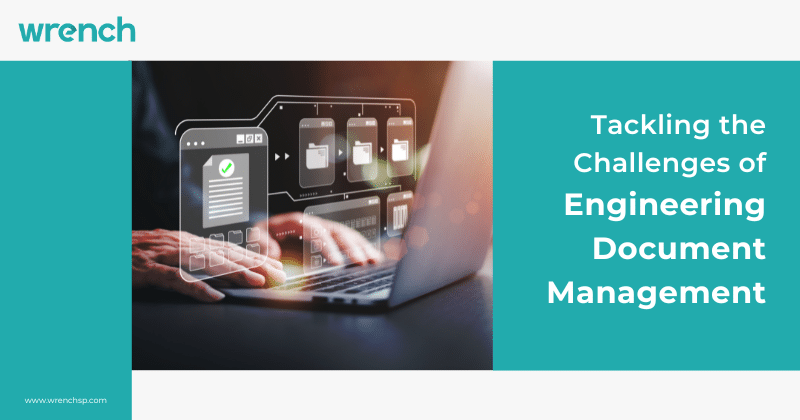 As any EPC professional knows, about fifty percent of working time is spent searching for information. That works out to around 16-18 minutes to just find and retrieve a document! Convert that into man-hours, and you can see how manpower becomes the biggest cost factor in an EPC project.
The advent of electronic document management systems (EDMS) over the last decades has helped a great deal but you still spend a lot of time searching through files – albeit digital ones. Add to that the issue of Change Management and version control – which means trying to find what you need within multiple versions of the same file – and you can see how the problem spirals out of control even with an EDMS.
In this post, I will lay out a few recent improvements in digital information management technology that seeks to address and solve the problem at the root.
Let's start with workflows. In the context of engineering, the word 'workflow' means the procedure or processes that engineers must follow to create and review their documents. Given the nature of EPC projects, engineering workflows are usually very complex and multi-looped. When not managed properly, this can lead to bottlenecks, delays, and cost overruns. Modern EDMS solutions use automated digital workflows that effectively nip all this in the bud. I'll give you an example. Let's say you have a document that needs to be revised and approved by a majority of reviewers before it goes to the next step. If you're using a digital workflow this would have been built in, ie the relevant majority would have to log their approval into the system as per the pre-agreed formats and the document would simply not move until this happens. (Since the workflow is automated/digitized the changes would also be logged automatically, but more on that later.)
By automating a workflow you get complete control over it, including the ability to add or eliminate steps that may not be necessary or optimal. This allows the system to automatically launch a transmittal without waiting for a human engineer to initiate or complete something (provided certain other criteria were met) so that when multiple engineers have to review the same files and documents simultaneously or consecutively, the automated workflow makes sure that they work smoothly by bringing everybody together into the same shared space.
Next, document version control. The version control features included in a modern EDMS significantly reduce the number of hours spent on change management.
So what exactly is change management and why is it so challenging?
Change management is the practice of tracking and managing the various changes made to a document or drawing throughout its lifecycle.
When you implement an EDMS, the system can be configured to 'recognize' and log any changes made, as well as details about the change, like by whom it was made, the time and date it was made, and any other important information about the change that may come in handy at a later date. The EDMS will then update the file name (depending on the naming/versioning convention chosen by the company), and save it under that updated name.
Not only that, today's 'smart' EDMS can send out notifications to relevant personnel to let them know a change was made.
This is especially useful in today's distributed EPC projects where people across the world need access in real time to information regarding the documents they are working with without having to spend time searching through the system and scanning for changes manually.
Some EDMS systems allow for markup (redlining) that let multiple users collaborate simultaneously in real time over drawings, and in some cases, the markups can be created on mobile devices like smartphones or tablets thus ensuring that people have access to any information at any time from anywhere.
Another very useful feature present in an advanced EDMS is the Text Search feature allows users to search for documents based on the contents of the documents or drawings. With this feature, the system searches at very high speed through multiple file types like AutoCAD, Word, PDF, Excel, PowerPoint, Email, ASCII files, etc. It can do this because, when the files were uploaded to the system, every character and word in them would have been indexed. In most systems, typically, the Full-Text Search option will display a Search interface that lets the users type in specific words or character strings (including numbers, Boolean operators, etc.) to search for inside a document or drawing, so searching becomes an easy and intuitive task.
To conclude, engineering in the digital era has advanced to the point where it need not be difficult or tedious. With the advantages of modern EDMS technology within their reach, today's EPC projects company can easily improve collaboration, automate workflows, streamline change management, and ensure the highest possible level of productivity for their engineering teams or partners. Best of all, with today's SaaS options entering the market, it has never been easier or more affordable to implement a top-of-the-line EDMS.

Author
Nagarajan Gnana
Nagarajan has over 15+ years of experience in the project management and execution, having worked as a PE with a leading NY state GC like King Rose Construction. He is a Civil Engineer with extensive knowledge and expertise in civil construction management and has a proficient understanding of project management processes with a focus on project control and risk mitigation.
Related Posts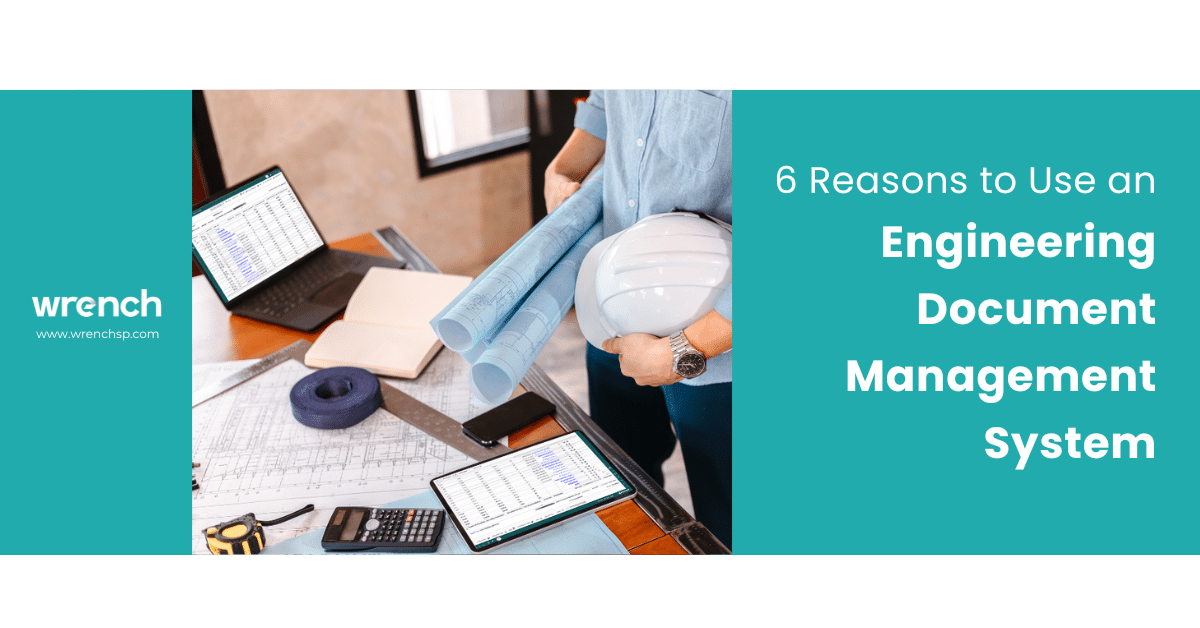 Over the last few years, the way we manage engineering documents has changed. EPC organizations are coming to rely on cloud-based document management software systems rather than human expertise in the hope that digital technology…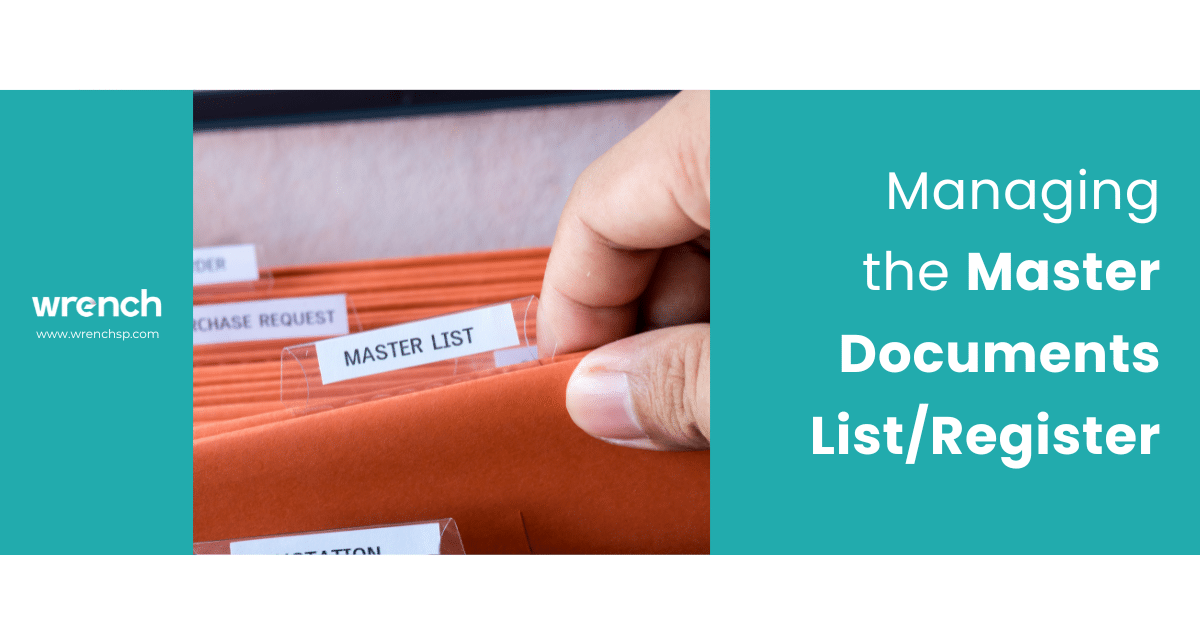 Anyone who's worked on an engineering or construction project is familiar with the Master Document List or MDL (sometimes called a Master Document Register (MDR) or Master Deliverable Register.) As the name suggests, it is…
Featured Posts



Subscribe to Our Blog
Sign up for our regular updates on project productivity, delivered straight to your inbox