Construction Project Management Guide: What is Contract Monitoring in Construction Projects?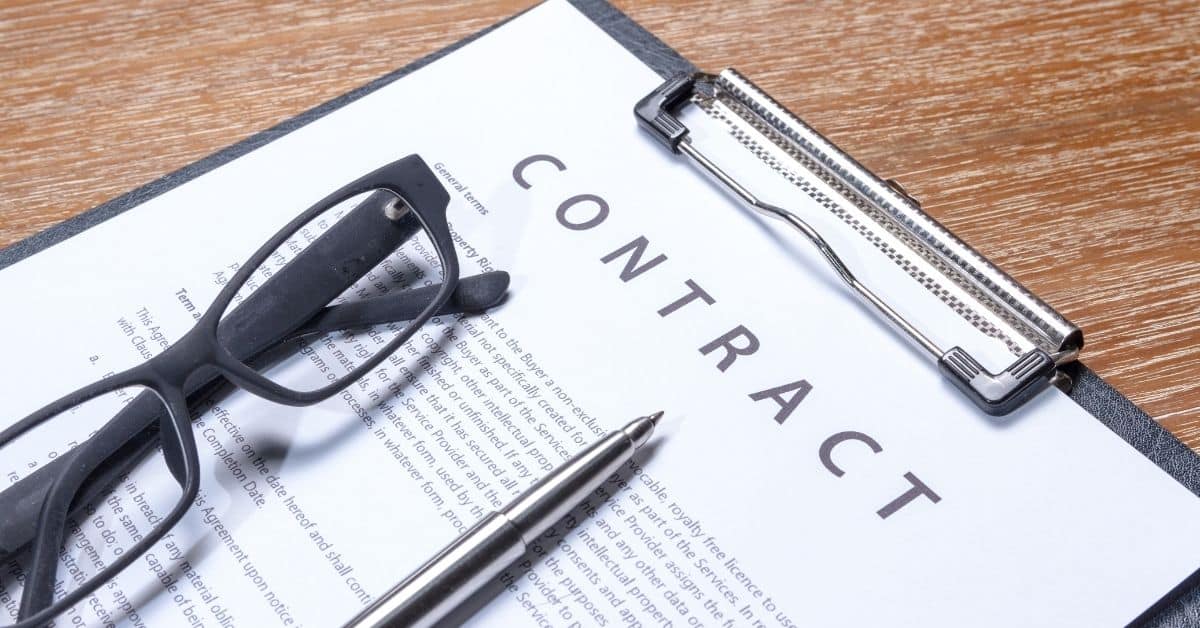 We all know that a contract is an agreement between two or more parties that lays out goals & commitments, budget & schedules, materials & techniques, contingency and conflict management plans (ie what happens if things don't go as stipulated) and so on. And as with any agreement, creating the contract is only one half of the job; the other half is monitoring the contract.
The importance of contract monitoring in construction projects cannot be overstated.
Let's assume you've taken pains to build a comprehensive agreement that includes many detailed documents, including a Scope of Work (which spells out deliverables, timeline, milestones, reporting methods etc.), a Construction Schedule (which is like a blueprint of how a project will be done and when), and various other documents that lay out possible situations that may arise and how to handle those situations (and their possible conflicts and disputes) if and when they do arise. However, contract changes are inevitable. In an ideal world the management of changes would have been addressed in the original contract, but as we all know real life rarely goes as planned, especially if the project is complex and/or the number of project stakeholders is large.
I would describe Contract Monitoring as the managing of three Rs, namely, Resources, Relationships, and Risk. These are things that most people assume will just 'naturally' get taken care of during the course of the project, but things can get out of hand despite all the precautions and planning.
I'll give you an example: on one project where I was the PMC reporting directly to the Owner the contractor was a friend of the owner and because of the friendship my client had not been as stringent with the contract monitoring process as he should have been (although the contract itself was well planned and thought out). About six months into the schedule an unforeseen circumstance caused a senior manager from the contractor's side to suddenly leave his job, and a new guy came in. This new guy was unfamiliar with the existing relationships and customs and within a month everything went haywire and the project went completely off-track. We had no proper contract monitoring process in place, so we didn't have any way to push back. Eventually it got sorted out but only after a delay of 26 months! My client took a big loss and several other relationships suffered, with a lot of finger-pointing and buck-passing. Suffice it to say that I wished we had designed a more aggressive contract management system at the start itself – that we had planned for failure up front.
Culturally of course that kind of planning and monitoring is difficult and can negatively affect relationships, which is why most companies don't do it. And this is where digital technology comes in. Today for the first time there are digital systems that can make all the aspects of contract monitoring painless AND foolproof. Such systems record progress as it happens, including the prescribed handover documents, so that not only does change management play out as designed (without the heartache) but when handover time rolls around the handover documentation is ready and waiting. In fact with some of the more advanced systems you don't have to even think of it as 'contract monitoring', just think of it as a series of simple tasks and checks you do every day – and that will eventually create the desired outcome because the digital system does the monitoring and measuring work behind the scenes.
Another benefit is in the level of control you get, which is impossible with manual monitoring methods. Most project teams tend to work reactively not proactively and maybe that's just human nature so instead of trying to change human nature why not rely on digital technology? Make it your go-to monitoring resource? Using technology this way will let you save significantly on valuable manhours while at the same time eliminating human error. That adds up to a lot of cost saving. Today's systems can even predict and alert you about delays before they happen and create a sense of urgency that would otherwise not exist. Some can also escalate reminders (based on preset conditions) to the specific relevant person so that action is sure to be taken.
To conclude, if you want to ensure that a contract plays out as intended, you need to make technology your best friend.

Author
Shabna Madala
Shabna has over 6 years of experience in the construction project management sector, having worked with leading consultancies like AECOM, Colliers, and CBRE. She is a Civil Engineer with a Master's degree in Building Engineering and Management from SPA, New Delhi, and has a deep understanding of project management processes with a focus on project controls and presentation.
Featured Posts

September 13, 2020
[rt_reading_time postfix="mins read" postfix_singular="min read"]

August 24, 2020
[rt_reading_time postfix="mins read" postfix_singular="min read"]

August 12, 2020
[rt_reading_time postfix="mins read" postfix_singular="min read"]
Subscribe to Our Blog
Sign up for our regular updates on project productivity, delivered straight to your inbox