Case Study
ENOC
Emirates National Oil Corporation (ENOC) is a globally diversified energy group operator across various aspects of the energy sector value chain
Summary
The case explores why ENOC chose Wrench SmartProject as an engineering management tool, that would not just help them minimize human errors and improve performance, but also be able to provide complete automation in managing their Timesheets. 
Challenges
Master Document List (MDL) was used as the index for documents/drawings and progress up-dates were dependent on follow-ups.
Documents/drawings stored on the LAN network, although available to all users, required the creator to identify the latest version.
Document search and retrieval were impractical because of the absence of a defined numbering standard.
Correspondences in the form of emails, letters, faxes, etc. were stored in their native formats and couldn't be indexed electronically to its subject document.
Information pertaining to company administration was saved on a local machine and had to be sent across as mails.
Modifications made on templates for creating document/documents could not be communicated in real-time which resulted in costly reworks.
Document Transmittals were generated manually and run through 3rd party software as a reporting medium.
Users were working on multiple projects simultaneously and required project-specific working hours to be submitted for approval. The time log of users was managed in spreadsheets that required extensive human effort for updates, submitting for approvals and reports. The final approved Timesheet was then entered manually into the organization's billing system.
Benefits of implementing SmartProject 
Document Management
Standardized document storage by providing a unified logic-based structure from a user-varying folder structure. Accountability was ensured by setting generic rights for individual users. Documents were registered and archived based on standardized numbering templates and could be easily retrieved with the Document Search module.
Processes were defined based on the document properties like document type, discipline, etc. and monitored through electronic workflows that provided real-time information as well as access to the latest version. Audit documents were strictly enforced with templates and processed with electronic workflows.
Review stages that employed hard-copy commenting were automated with online PDF-based commenting and final consolidation of comments from within the system. MDL was imported into the Work Breakdown Structure (WBS) where progress was automated and at any point in time the current stage user could be identified.
Transmittals were generated from a defined template; with automatic PDF conversion and integration with MS Outlook.
Documents in projects could be archived for safe storage and could be reproduced in future projects.
Timesheet automation
Wrench Online Timesheet module allowed users to record their project and deliverable specific working hours within the system. These timesheets could then be submitted online for approval to concerned approving authorities after which billed via the system to the concerned departments.
The status of the submitted timesheets could be viewed in real-time by users as well as approvers. Various reports based on the total working hours, project-specific hours, total approved hours, etc. can be configured as per user requirement.
Results
Automatic creation of projects based on service requests from the sales department
Handling of multiple projects simultaneously in SmartProject; Archiving and retrieving of projects for reuse made simpler.
Storage space conserved by avoiding unnecessary copies of a document with the standardized folder structure and automated version tracking
Improved searching and retrieving of documents/drawings; real-time modifications on documents/drawings conveyed to all users.
Better visibility and control in billing with SmartProject's online timesheet entry, submission, and approval.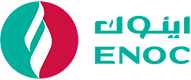 "Project Management is all about improving the overall quality and efficiency of project delivery. In our vision to evolve into a Centre for Excellence and to gear up strengthening our portfolios, we needed an advanced engineering management tool like WRENCH. I thank the ENOC and WRENCH team for a remarkable on-time successful implementation."
Ashraf Al Hashimi
Director of Engineering & Project Management