Engineering Deliverable Management
Plan and monitor Engineering and Design deliverable to prevent delay and ensure cashflow. Enforce quality and monitor the resource utilization, collaborate and capture all design information's with audit trail in a central system.
"A really robust and user-friendly system developed from actual client requirements. I have evaluated and worked with many systems over the last 25 years and I think this one is remarkably well suited for an engineering company."
Stephen Petch, Manager Project Controls, Tetratech WEI Inc Ltd, Toronto, Canada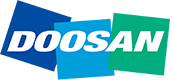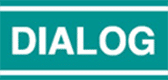 Improvement in efficiency
Compliance to Quality Standards
*Based on customer feedback
Improvement in review cycle time
Managing Planned Documents
Listing the deliverables for a project and handling the flow of the drawings and document between the internal team before submitting it to the client \ client consultant and capturing the actual status. Watch how Wrench-Smartproject handles this
Review and Collaboration with Bluebeam Studio
Collaborate digitally (Review and Commenting of 2D drawings & models) and Managing the Comment response sheet. Watch how Wrench-Smartproject handles this
Vendor Document Exchange
Manage vendor document list, facilitating the cycle of submission, review, and comment resolution.
Client Submission and Approval Cycle
Submitting the completed drawings and documents to the client \ client consultant using a transmittal, capturing the approval status codes from client (Approved \ Approved with comments \ Rejected), client comments and handling the revisions. Watch how Wrench-Smartproject handles this
Real time Dashboards and Automated Reports
Real time dashboards and reports of Engineering deliverables and correspondences. Watch how Wrench-SmartProject handled this
Resource Management
Book the actual hours expended by a resource on any deliverable, control resource assignments, monitor resource utilization and generate automatic time logs to facilitate effective resource management.
Engineering Deliverable Management Features
Master Deliverable List (MDL)
Client & Vendor Collaboration
Inter-Discipline Collaboration
Commenting & Consolidation
Correspondence Management
Transmittals & Submittals
Real Time Progress Monitoring (S Curves)
Cost & Billing Management
How it works
See how SmartProject helps Architects, Engineers, Contractors and Owners collaborate on engineering projects
Request a Personalized Demo Today!