Wrench Solutions conducts training on "Best Practices of Integrated Project Monitoring & Control" for CEPT University
20 Oct 2020, India -, CEPT is India's leading academic institution focused on understanding, designing, planning, constructing, and managing human habitats, with teaching programs aimed at building thoughtful professionals, and research programs aimed at deepening the understanding of human settlements.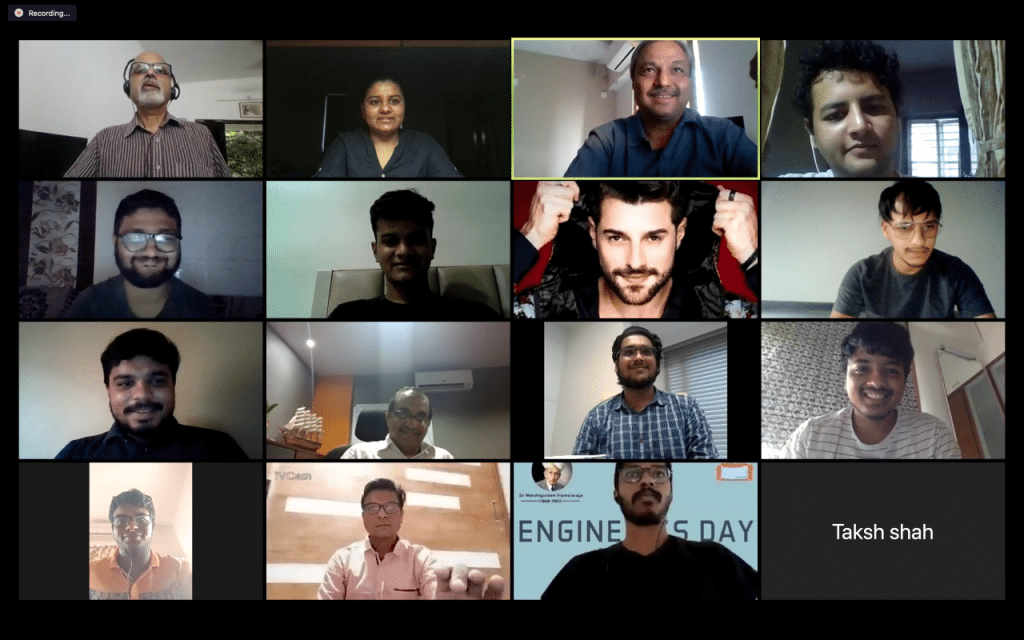 Wrench conducted a 90 mins online training session on 'Best Practices of Integrated Project Monitoring & Control' to CEPT students as part of their Input Lecture Series. The focus of the session was to enhance the students' knowledge, by leveraging leading project management frameworks like PMBOK, PRINCE2, TCM, RICS and Agile. Using a sample project, the session explained how to plan, execute, monitor and control a typical project, based on global best practices.
The course was delivered by Abrachan Pudussery (Aby) a highly experienced project management consultant, trainer and researcher with in-depth understanding of leading project management frameworks
Related Posts
Press Releases
Nov 11 2020, India: Masashi Nago, CMD-Chairman & Managing Director, Mitsubishi Hitachi Power Systems (MHPS) has declared the Go-Live of Wrench SmartProject on their FGD desulfurization project. The implementation was rolled out in a record…
Press Releases
28 October 2020, India : Mitsubishi Hitachi Power Systems (MHPS), a joint venture company between Mitsubishi Heavy Industries and Hitachi, has chosen cloud-based project management information system Wrench SmartProject for monitoring and control of the…
Twitter Feeds
In his virtual session at the @PCE_Virtual 2020 on 17th November, @kvdanielwrench will be speaking about the exemplary work done by us for one of the leaders in natural gas processing and treatment and compression products and services company.

#ProjectControlExpo #ExpoVirtual
How can #EngineeringConsulting firms transform people, unify processes by deploying a project management software using cloud technologies? Tune in and listen to @kvdanielwrench talk about this and much more on 17 Nov 2020 at 11.30 IST / 17.00 AEDT at @PCE_Virtual
Why do most construction projects end up with irrecoverable time delays and cost overruns? A detailed analysis on Project Delays and its types.
Read More : https://bit.ly/32xfZwH

#consutructionprojects #consutruction #projectdelays #Projectmanagement #EDMS
Load More...