Shabna Madala joined as Digital Transformation Specialist (Infra)
Wrench today announced the appointment of Shabna Madala as Digital Transformation Specialist (Infra). Shabna has over 6 years of experience in the construction project management sector, having worked with leading consultancies like AECOM, Colliers, and CBRE. She is a Civil Engineer with a Master's degree in Building Engineering and Management from SPA, New Delhi, and has a deep understanding of project management processes with a focus on project controls and presentation. During her work with clients like DLF, Ikea, Google, Amazon, and Target, Shabna gained in-depth knowledge about practicality at construction sites and project management processes. In her role as our Digital Transformation Specialist for the Engineering & Infrastructure projects industry, Shabna will be working with Wrench clients to help them create and implement robust digitalization strategies via the SmartProject technology platform, and leveraging Wrench's wealth of domain knowledge to enable them to reach their goals.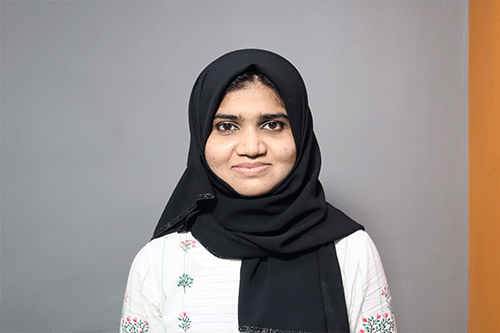 Sajith, Client Value Maximisation Director Wrench Solutions said, "Shabna is joining us at a pivotal moment in Wrench history as it intersects with the digital journey of the construction and infrastructure industry. As the world continues to adapt to post-pandemic conditions and we head into the new year, I believe she brings to our team a fresh outlook coupled with first-hand domain and industry experience."
Related Posts
Press Releases
Abu Dhabi, 19th Jan 2022: Implementation of the Wrench SmartProject EDMS platform was recently completed at Rejlers Abu Dhabi. In October of this year, Rejlers Abu Dhabi announced that it had secured a Strategic Framework…
Press Releases
Wrench Solutions today announced the appointment of Sajith R Nair ("Sajith") into the organisation as Client Value Maximisation Director. Sajith is a Graduate Engineer and certified Project Management Professional from PMI who carries 30 years of…
Twitter Feeds
Greetings to everyone. May the harvest festival fill all your lives with abundance and prosperity!
#MakarSankranti #Pongal
Transform your #EPC business by utilizing emerging technologies and maximizing the value of your employees.

Read More Here : https://www.wrenchsp.com/people-management-for-engineering-organizations-in-covid-times-part-1-2/

#Cloud #businesstransformation #digitaltransformation #WFH #changemanagement #remoteworking #gigworkforce #outsourcing
Load More...