SPML Infra Ltd selects Wrench SmartProject on India's sustainable water infrastructure project 'Nal Se Jal'
19th May 2021, India: SPML Infra Limited is India's leading EPC contracting company, with over three decades of experience across India and having executed more than 600 projects. SPML will play a key role in the development of sustainable water infrastructure in India, in line with the "Nal Se Jal" ("Water from Tap") initiative, which announced by the Indian Govt in 2019. The initiative aims to provide piped water connections to every household in India by 2024 and includes connecting about 140 million rural and urban households in five years.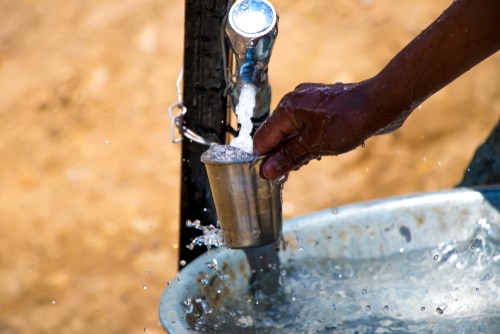 Nal Se Jal is a fast track project, so it was important that SPML plan, monitor, and control the EPC (engineering, procurement and construction) phases efficiently. SPML will use SAP for procurement and planning and Microsoft Project and manual methods for project monitoring. SPML chose to implement Wrench SmartProject since the project is being done for the Government, and proper documentation is necessary to protect themselves from any future claims.
In phase 1, SPML will use Wrench SmartProject to track the progress of procurement and construction activities and look ahead plans for the construction progress. They will also use SmartProject as a central repository for storing documents, drawings. It will extend to the full-blown IPMS system, integrated with SAP, for cost management in the 2nd phase of the project.
Related Posts
Press Releases
May 20, 2021, Brunei: Serikandi Oilfield Services is an engineering company that does projects for Brunei-based oil and gas companies, including producing engineering designs for Greenfield and Brownfield projects. Most of Serikandi's projects are reimbursable,…
Twitter Feeds
It's been a proud moment for us to announce that we have been titled, award winners of IMC Digital Technology Awards 2020 for the "Small Sector of the IT Services Category". We would like to thank IMC Chamber of Commerce for recognizing our efforts and motivating us.
Choosing the best construction scheduling methodology will help the #owners, #contractors, and #engineeringconsultants to complete #EPC projects on time and within budget. Read the article to get an idea of the various #scheduling methodologies.
Read Now : https://lnkd.in/daaRMJy
Moments from Construction Technology Festival

We are participating in Construction Technology Festival 2021, @venturesme . Meet us @ #001 in Hotel Dubai Marina. NOW!

#constructiontechnology #wrench #projectmanagement #smartproject #projectmonitor #projectcontrol
Load More...