How to do collaborative, real-time, design review in engineering drawings using Bluebeam Revu in Wrench SmartProject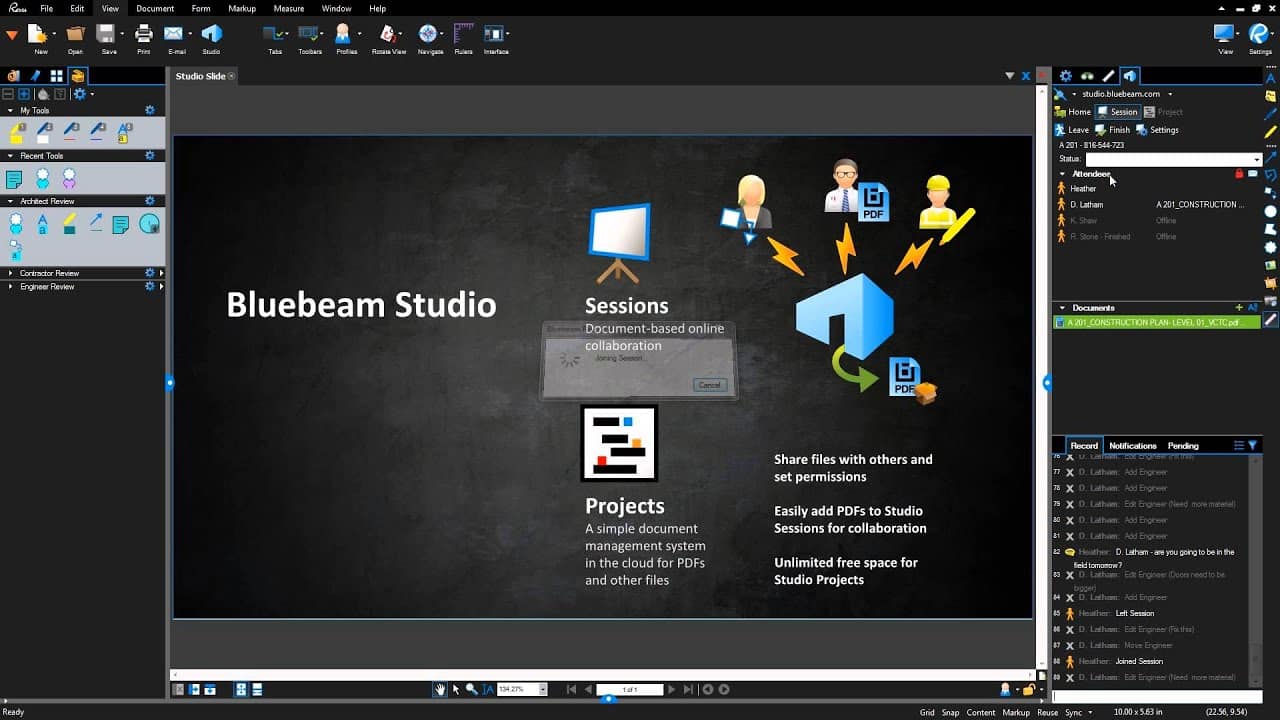 What is Bluebeam Revu?
Bluebeam Revu is a software application that permits users to markup, takeoff, organize, and collaborate with PDF documents at the architecture, engineering, and construction (AEC) industry. It is efficient collaboration software for anyone who works with technical files more than Adobe PDF viewer or annotation tool.
Bluebeam Revu design review in Wrench SmartProject
Wrench SmartProject provides seamless integration with Bluebeam Revu for real-time collaboration. Usage of Bluebeam Revu in Wrench SmartProject focuses on the interdisciplinary check (IDC) of engineering design drawings in the engineering workflow. Bluebeam Studio provides the necessary functionality for real-time collaboration (review & commenting) on one document by multiple users who are a part of the workflow. During the IDC stage, Wrench SmartProject sends out notifications to the workflow stakeholders who possess unique login names. The person or multiple persons from different disciplines can access the document simultaneously to review and comment on Bluebeam Revu.
Wrench controls the access to the users who can view and download the documents. Once the commenting is completed, the Wrench SmartProject system captures and consolidates all the comments and automatically generates a comments resolution sheet (CRS). This CRS can be attached against that document with the complete history of comments/observations for the audit trail.
So, through seamless integration between Wrench and Bluebeam Revu, the customer can effectively and efficiently do the IDC commenting, which is a significant cause of delay in the project. Independent commenting is also possible. The communication between multiple users in the workflow is simplified too.
Benefits using Bluebeam Revu:
Collaborative viewing and commenting in IDC
CRS sheet generation by consolidation of comments made during IDC.
Drawbacks of Bluebeam Revu:
Bluebeam Revu supports only PDF format
Featured Posts

September 13, 2020
[rt_reading_time postfix="mins read" postfix_singular="min read"]

August 24, 2020
[rt_reading_time postfix="mins read" postfix_singular="min read"]

August 12, 2020
[rt_reading_time postfix="mins read" postfix_singular="min read"]
Subscribe to Our Blog
Sign up for our regular updates on project productivity, delivered straight to your inbox