Engineering Document Management System (EDMS)
Capture the master document List with each document's workflow and responsibilities. Collaborate online with all stakeholders per the workflow. Capture associated drawings/documents/3D models with revision histories and complete audit trails. Generate automated dashboards and reports for all Engineering deliverables and correspondence that are internally created or submitted by vendors.
Capture the master document List with their workflow and responsibilities. Collaborate online with all the stakeholders as per the workflow. Capture the associated drawings/document/3D models and their revision history with a complete audit trail. Generate automated dashboards and reports of all the Engineering deliverables that are internally created and submitted by vendors and all correspondences.
"We have found it to be an excellent tool to maintain project documentation integrity, monitor workflows, provide project status in real-time"
Romolo Raciti, Vice President, Operations, Ch2Mhill, Abu Dhabi, UAE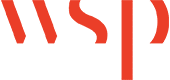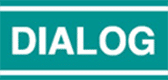 Saving In Document Submission
*Based on customer feedback
Manage Engineering Document List
Manage 'Master Document List' (MDL), Process each document through its workflow with checklist, and capture its Real-time status.
Review and Collaboration
Collaborate digitally on 3D model / BIM, 2D CAD drawings & documents over the internet. Inter disciplinary checks (IDCs), collaborative commenting involving multiple users and real-time consolidation of comments is provided through Bluebeam Studio or Rasterex viewer within Wrench SmartProject. The system generates comment resolution sheets and facilitates thier management.
Client Submission and Approval Cycle
Submit documents for client review using automated transmittals. Captures client comments and approval status
Vendor Document Exchange
Manage vendor document lists, facilitating the cycle of submission, review, and comment resolution.
Monitor & Control using online Dashboards
Automatically generate dashboards and reports for monitoring the status and progress of documents. Provide automated notifications of delays to facilitate pro-active corrections and decision making.
Engineering Document Management Features
How it works
See how SmartProject helps Architects, Engineers, Contractors and Owners collaborate on engineering projects
Request a Personalized Demo Today!